Jude Bellingham was spotted helping out his big Chelsea friend, Reece James, last night during their game against Borussia Dortmund, which was broadcast live on BT Sport.
James took a risk after picking up a cheap yellow in the first-half, when he stood on the ball as Dortmund tried to take a quick free-kick.
The Chelsea right-back was arguably slightly fortunate that Bellingham was the taker, given their strong relationship from the England camps.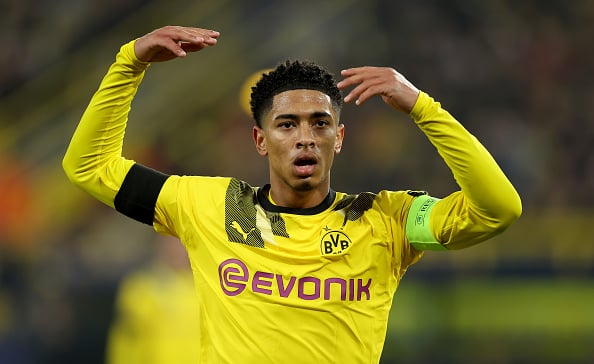 Bellingham wanted to take the free kick while Chelsea were still transitioning into the defensive shape. However, James made sure he was in the way.
If Bellingham had struck the ball at James, the infringement surely would have been enough to get the Chelsea man sent off.
But just as Bellingham drew his leg back to do exactly that he appeared to stop.
Bellingham saved James from red card
And eagled eyed BT Sport commentator, Darren Fletcher said:
"Bellingham might well have done Reece James a favour there because of Bellingham hits the ball at him, how often do you see a yellow card there? An England teammate doing another one a favour."
The England midfielder impressed again last night as captain of an experienced Dortmund side.
Links in recent days of a future move have not disappeared however, and Chelsea remain firmly interested in a deal.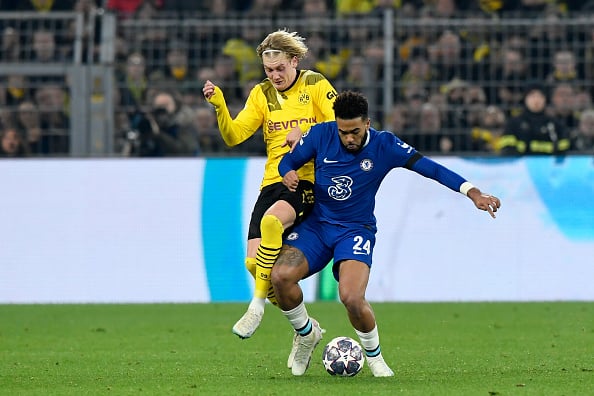 It has recently been claimed that owner Todd Boehly is prepared to go all out to bring in who he sees as the perfect long-term partner to Enzo Fernandez.
He would already have a teammate who is aware of his qualities, whilst also being a great friend of his.
Both Bellingham and James frequently respond to each other on social media, congratulating when either plays well. With the pair being arguably the two most exciting young talents in the world, this happens quite a lot.
Related Topics
MORE CHELSEA STORIES