Jude Bellingham has claimed in an interview with BT Sport that he doesn't know why Chelsea were allowed to retake their penalty last night.
Kai Havertz was offered a chance at redemption after hitting the post with a penalty awarded just minutes after half-time.
He found the bottom corner at the second time of asking to send the Blues through to the quarter-finals of the competition.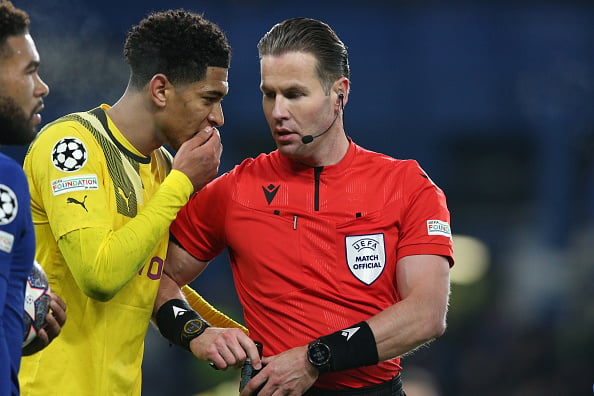 The result had looked unlikely after they were defeated 1-0 in the first leg away from home, but arguably their best display of the season to keep their campaign alive.
Their opponents, who are currently joint top in the Bundesliga, ended the game surrounding the referee, clearly annoyed at the decisions he had made.
Bellingham perplexed at referee
Bellingham after the game made it clear that although he's not particularly understanding of why the penalty was given in the first place, the decision to allow Havertz a second opportunity completely perplexed him.
He said: "I've not seen the incident back. From where I was, it looked pretty close. I can't see where he can go with the hands. It's a yard or two away.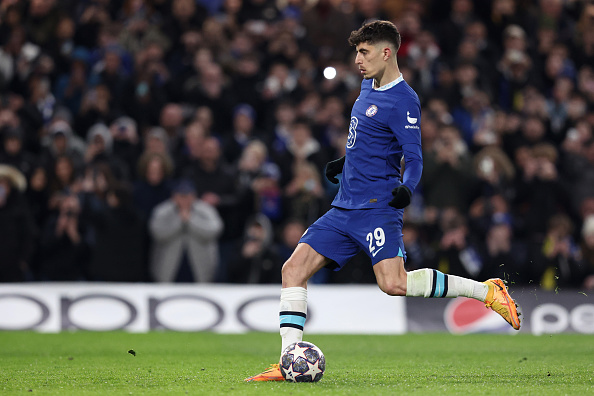 "The fact they've had a replay, it's a joke. When you have such a slow run up, people will encroach. That's the game I suppose and he's made a decision."
Bellingham was a popular figure amongst both sets of supporters last night. Chelsea fans were heard asking the youngster to join them when the summer transfer window rolls around.
The England international is going to be the centre of probably the largest transfer saga in history at the end of the season, and Todd Boehly has ensured that the Blues are at least in the race to get the sensational deal done.
Have something to tell us about this article?
Let us know