Journalist Nizaar Kinsella has claimed that Mauricio Pochettino has been using Andrey Santos in a midfield role in his new-look formation in training.
He took to Twitter to explain that the Brazilian was part of a particularly young looking midfield which were occupying roles in a 4-2-3-1 formation.
There have already been plenty of people at the club excited by the acquisition of Santos back in January.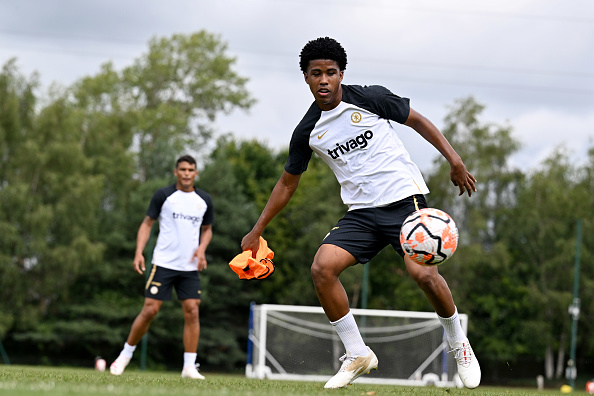 Despite also bringing in Enzo Fernandez in that transfer window, some insiders are reportedly of the belief that their best acquisition was the Brazilian.
He has already made his debut for the national team at senior level, a showcase of just how promising his career is set to be.
Santos is now preparing to make his first appearances as a representative of Chelsea, with him part of the squad who travelled to the United States for the pre-season tour.
Pochettino using Santos
The player was one of the first to return from his holidays and begin work after Mauricio Pochettino was named the new manager of the club.
Now, Kinsella has claimed that the Argentine has been featuring the player as part of his squad that have been learning the new shape he intends to implement at the club.
He said: "Chelsea are currently doing a shape exercise in 4-2-3-1.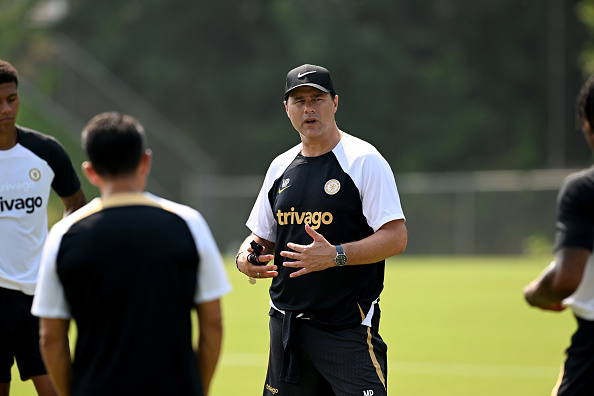 "The line up without GK is Gusto, Chalobah, Humphreys, Cucurella; Casadei, Santos, Chukwuemeka; Moreira, Jackson, Maatsen."
It will be interesting to see how Santos, as well as a number of other youngsters, fit in to the side alongside the more established stars.
They have their first game under the new manager tonight against Wrexham, before they  take on a number of Premier League sides in the Florida Cup.
Related Topics
MORE CHELSEA STORIES