Thiago Silva opens up about his phone conversation with Frank Lampard that convinced him to join Chelsea last summer.
Lampard's role in convincing Chelsea summer signings to join the club has been widely reported before.
From travelling to Germany to speak to Timo Werner, as well as convincing Silva to sign the Chelsea contract following his departure from Paris Saint-Germain.
Silva was, and is, still a highly-rated defender and it is very unlikely that Chelsea were the only club chasing his signature at the time.
Now Silva himself has opened up about the conversation he had with the former Chelsea boss prior to his arrival at Stamford Bridge.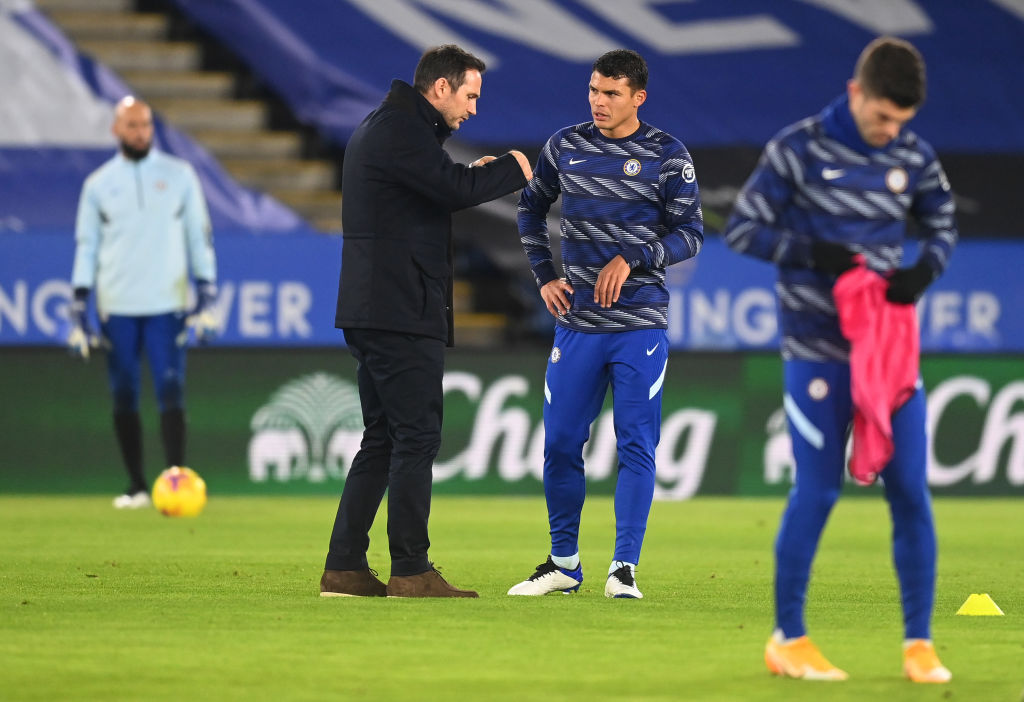 "Marina [Granovskaia, club director] called me after I'd agreed, then passed me on to Frank," he told FourFourTwo.
"It was through a translator, because I still don't speak English and his accent is even tougher for me! [Laughs]
"He hit the nail on the head from day one, saying, 'Thiago, you don't need to worry about your age – it's not a concern for me at all. I'll count on you absolutely, and I want to listen to what you have to say.'
"I was over the moon with that; knowing everyone at the club, top to bottom, wanted me here.
"He understood exactly what I needed at this stage of my career — probably because he had made a similar move when he was also 36, from Chelsea to Manchester City."
It was clear that Silva had an excellent relationship with Lampard who eventually lost his job in January.
The Brazil international was the first Chelsea player to send a message to the Chelsea legend on social media, saying it felt like they had worked together for a decade despite the brief spell.
Related Topics
Have something to tell us about this article?
Let us know