Carney Chukwuemeka has been speaking about Enzo Fernandez – and he had plenty of praise for his Chelsea teammate.
The England Under-21 international was talking to Hayters TV about the Argentina international.
So, what did Carney Chukwuemeka say about Chelsea teammate Enzo Fernandez? Let's take a look…
What's the story?
Well, the South American may only be 22 years of age, but he is already acting like a leader at Chelsea just months after arriving at Stamford Bridge.
Speaking in the United States during Chelsea's pre-season tour, Chukwuemeka spoke glowingly about Fernandez, revealing that he is always receiving advice from the Argentine, who also operates in midfield.
The 19-year-old said: "Me and him always talk in training. He always gives me advice on some passes, and some things he does that I can add to my game. and vice versa. It's top to play with Enzo, he's a great guy and a great player."
In a squad which severely lacks experienced players, it is great to hear that Fernandez is stepping up and showing leadership qualities.
Mauricio Pochettino will need to see more of that from Chelsea's other young – but established – stars, following the departures of huge characters such as Cesar Azpilicueta, Mateo Kovacic and N'Golo Kante.
Pochettino should consider using Chukwuemeka next to Enzo Fernandez at Chelsea
A number of fans seem quite worried about the midfield department at Stamford Bridge, after the departures of Kante, Kovacic and Ruben Loftus-Cheek.
While a new addition in that area wouldn't go amiss – Moises Caicedo seems the most likely arrival – Pochettino must not ignore what he already has at his disposal, as players like Chukwuemeka and Conor Gallagher can be huge assets in the 2023/24 campaign.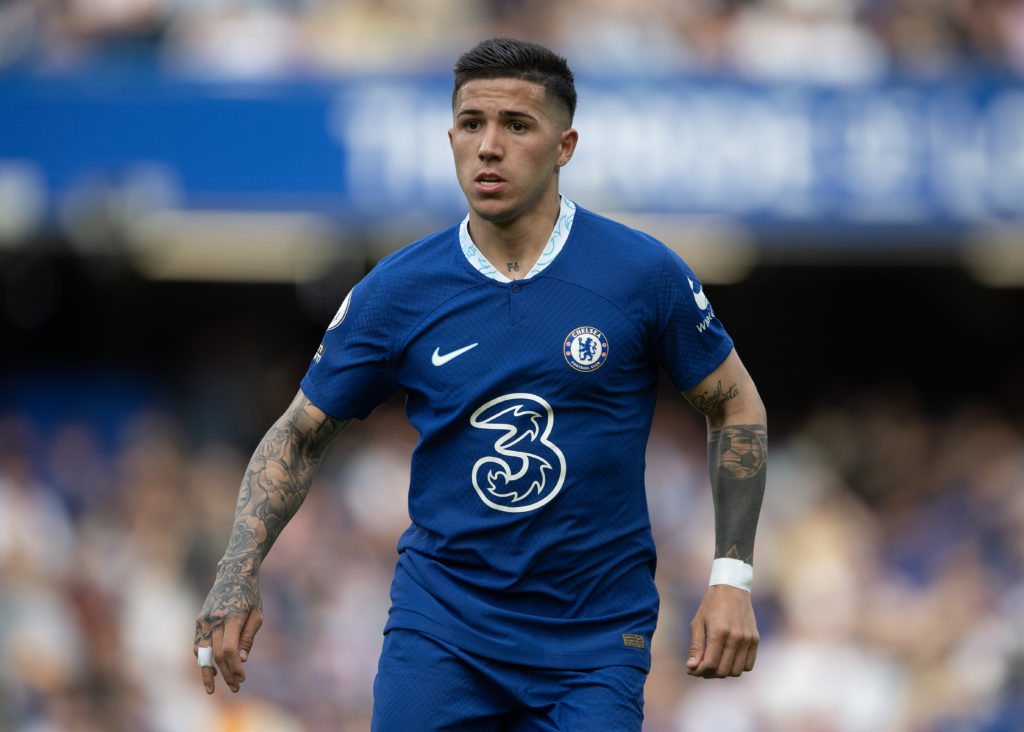 Chukwuemeka in particular is a towering physical presence who also – freakishly – combines that with superb dribbling skills, offering something Fernandez, who is much smaller, cannot.
Therefore, Pochettino must consider using the two together next term, especially as they seem to be striking up a strong relationship off the pitch.
Related Topics
MORE CHELSEA STORIES