Jude Bellingham has told CBS Sports that he was stunned at Chelsea's decision to defend the counter attack to their own corner.
The Blues fell to a 1-0 defeat last night in the first leg of the Champions League Round of 16.
They dominated large portions of the game, however ran in to a similar problem when it came to putting the ball in the net.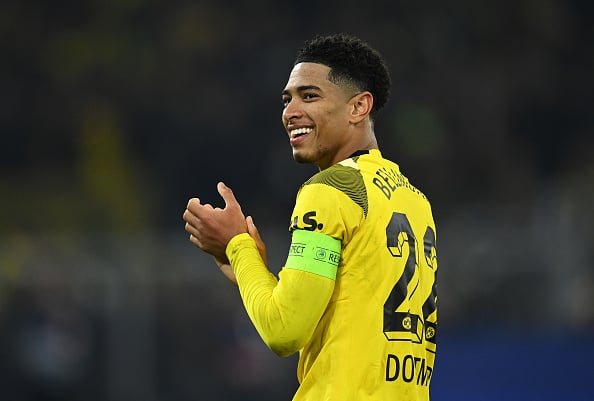 Joao Felix came closest to scoring away from home, hitting the crossbar in the first half.
Chelsea conceded to Karim Adeyemi in the second half, with the goal coming from their own corner.
The forward was awarded a 1v1 battle with Enzo Fernandez, which he won with ease before rounding Kepa Arrizabalaga to score.
Bellingham surprised at Chelsea
Bellingham has given his teammate plenty of credit for the goal, however admitted he was surprised at Chelsea's decision to leave him in a 1v1 scenario.
He said: "Just pace, wasn't it? I was surprised they left just one back especially when they knew it was Karim that was going to be breaking.
"He got the ball under control well and he just used the attributes that we all know he's got and what we've seen in training from him. Now that he's adapted and is comfortable we know he can create moments like that."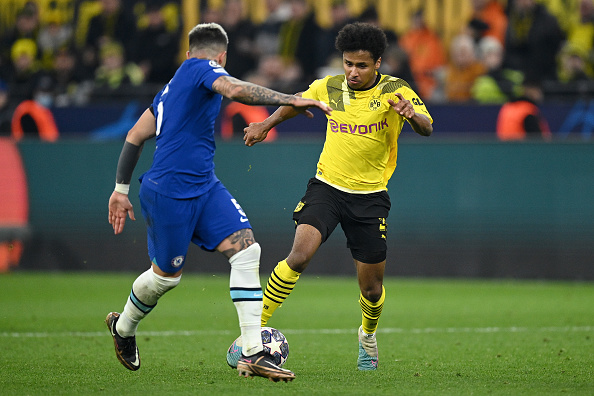 His goal was too much for Chelsea to overturn last night, despite their best efforts as they pressed for a goal particularly in the second half.
It sets up an extremely intriguing second leg at Stamford Bridge, with Chelsea likely to be on top based on how the first leg went.
Against a side who are yet to lose this calendar year, they are going to have to score at least once in 90 minutes to keep their Champions League dream alive.
Related Topics
MORE CHELSEA STORIES