England defender Kieran Trippier has claimed in an interview with 'Under the Cosh' that Jude Bellingham is already 'world class'.
Chelsea have been linked with signing the 18-year-old when he likely moves clubs at the end of the season.
The Borussia Dortmund midfielder is poised to be a crucial player for Gareth Southgate at this winter's World Cup in Qatar.
He will surely start for the Three Lions in their tournament opener on Monday against Iran.
With less than a week until the competition begins, Trippier has heaped praise on Bellingham, saying his maturity for his age is incredible to see.
He said: "Top. For such a young guy, he's what 18? Him and Phil are unbelievable.
Trippier raves about Bellingham
"He's just so mature for his age, the way he plays, the way he manages his game. He's world class now. He's unbelievable."
The Blues are reportedly interested in a deal for a player the magnitude of Bellingham after it has become clear they could be set to lose two of their best midfielders at the end of the season.
Reports today have continued to claim that N'golo Kante and Todd Boehly are still some way away from coming to an agreement over his future. His injury record has left the American resistant to offer him the terms he is requesting.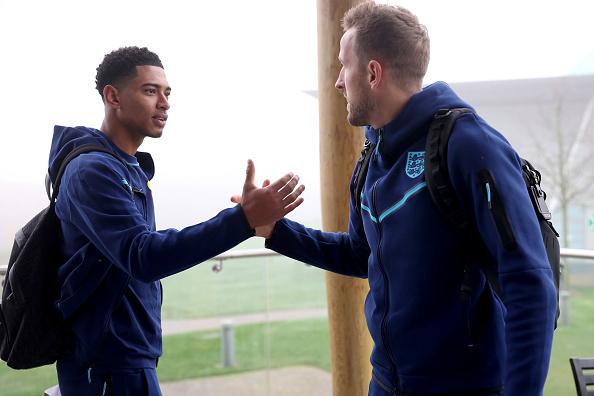 As well as Kante, Jorginho is reportedly not close to signing a new deal with the club.
After a number of seasons where he has been an integral part of the Chelsea squad, there have been reports that some at the club are fearing him running down his contract in order to secure a return to Serie A.
While Chelsea are set to face stiff competition for the signing of Bellingham, the work Boehly has put in behind the scenes has at least put them in the race to secure his signature.
Have something to tell us about this article?
Let us know