Garth Crooks has said he didn't realise how fast Chelsea player N'Golo Kante is after watching him in action at the weekend.
Kante, 30, was one of the standout performers in Chelsea's 2-2 draw at home to Liverpool on Sunday. Even some Liverpool fans on Twitter were praising him for his latest Premier League display.
The French central midfielder does move so quickly across the ground whether that be on or off the ball.
His game has developed massively in recent years to become someone capable of driving through opposition teams with his controlled dribbling. In addition, he's the master of closing down opponents quickly to make challenges or interceptions.
BBC pundit Crooks admitted Kante's turn of pace against Liverpool was a surprise for him:
"There was a moment in the game when N'Golo Kane appeared to outrun Mohamed Salah in a race towards his own goal. Not only did I not realise Kante was that quick but the France international appears much more comfortable on the ball than I remember him at Leicester," Crooks wrote for BBC Sport.
"Of course since those days he's won another Premier League title, a Champions League and a World Cup. His performance against Liverpool was outstanding and epitomised all the qualities of a player who has grown in to a world-class player.
"From what I'm told he's a world-class individual as well."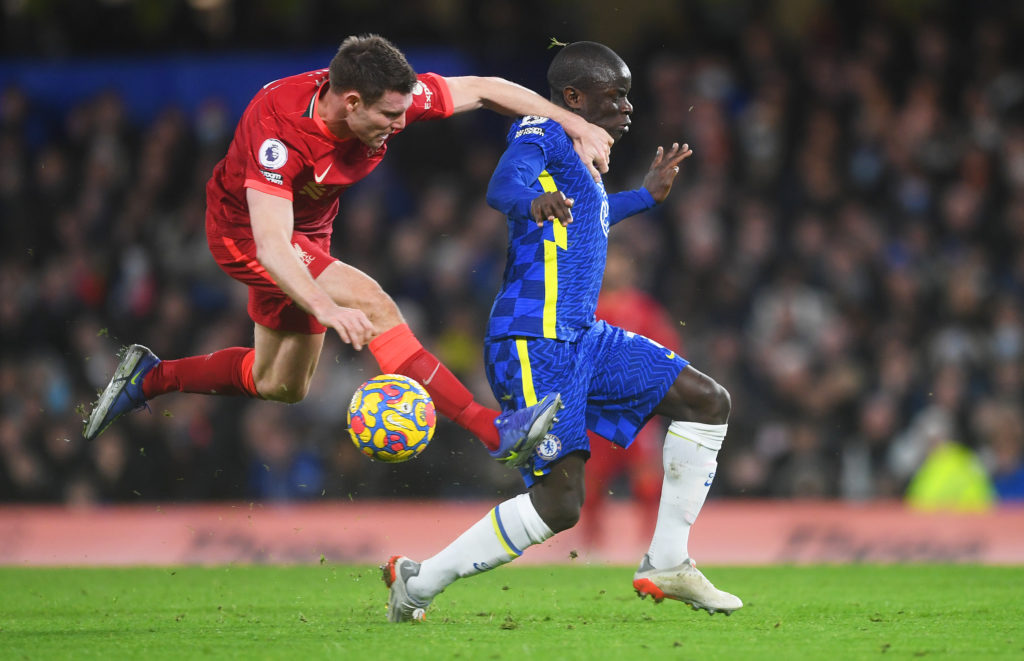 Quickest at Chelsea?
Yes, Kante does move across the pitch so impressively and to outpace Liverpool star Mohamed Salah on a possible counter-attack on Sunday was eye-catching.
However, there are a few in the Blues squad that could stand a good chance of beating him in a foot race.
Chelsea centre-back Antonio Rudiger is such a powerful runner with a ridiculous turn of speed for a defender. Meanwhile, the likes of Timo Werner, Christian Pulisic and Callum Hudson-Odoi are all rapid attackers.
Unfortunately, it's doubtful the club are ever going to let fans watch the squad compete in a 100m race.
They don't have someone quite in the Adama Traore bracket, but they played with such intensity at the weekend to have supporters gripped.
Keep up to date with all the latest Chelsea news and opinion by following The Chelsea Chronicle's Twitter account here.
Related Topics
Have something to tell us about this article?
Let us know