Chelsea are apparently consigned to the fact they won't be able to sign Declan Rice.
Speaking on talkSPORT earlier today, the Times sports writer Martin Samuel delivered the verdict of the Blues in regards to landing the West Ham United captain.
Rice has been a long-standing target of the Stamford Bridge chain of command, interest that dates back to the days of Frank Lampard and potentially beyond.
Those at Cobham have always wanted to bring the midfielder back to the club where his career first began.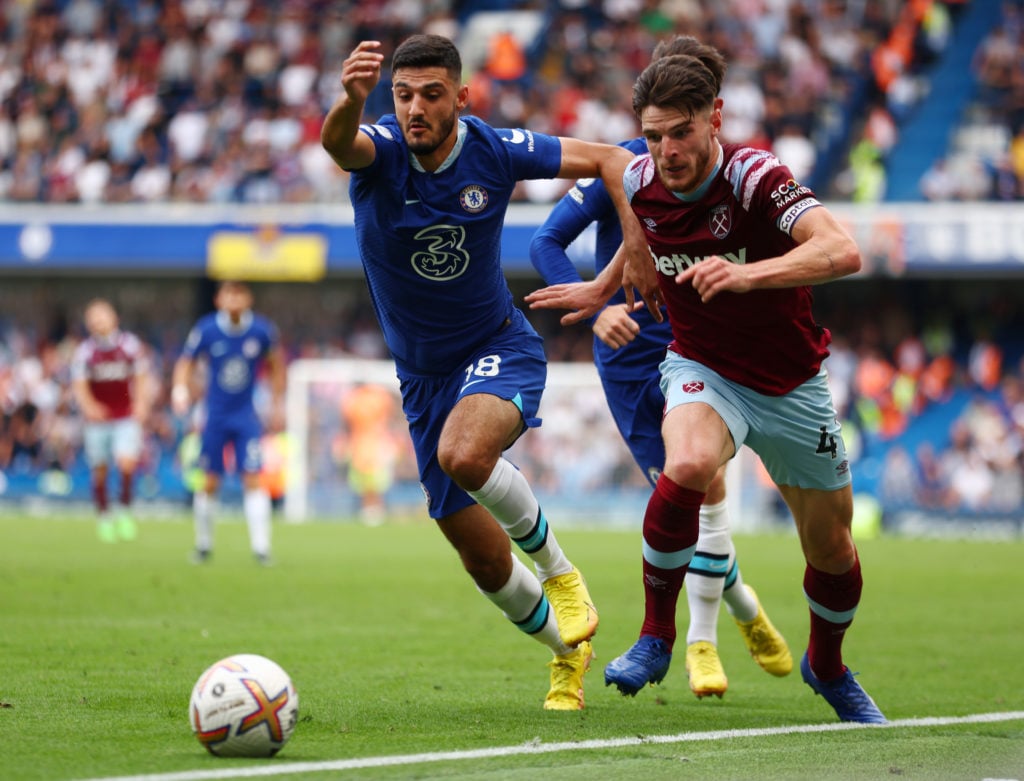 But a fairy-tale return has become less likely as the months have rolled by.
Chelsea convinced they've missed out on Declan Rice
Chelsea's decline under Graham Potter, and their pursuit of other midfield targets, has potentially worked against them in nailing the Hammers' hero.
Not to mention the relatively new approach from Arsenal for the England international, who are now viewed as the more likely destination for the player.
"As I understand it, Chelsea believe that they're out of the race for Rice," revealed Samuel.
"Arsenal are the favourites, he wants to go to Arsenal, but somewhere along the line in all of these negotiations that go on between the player and the club representatives, Arsenal have got ahead.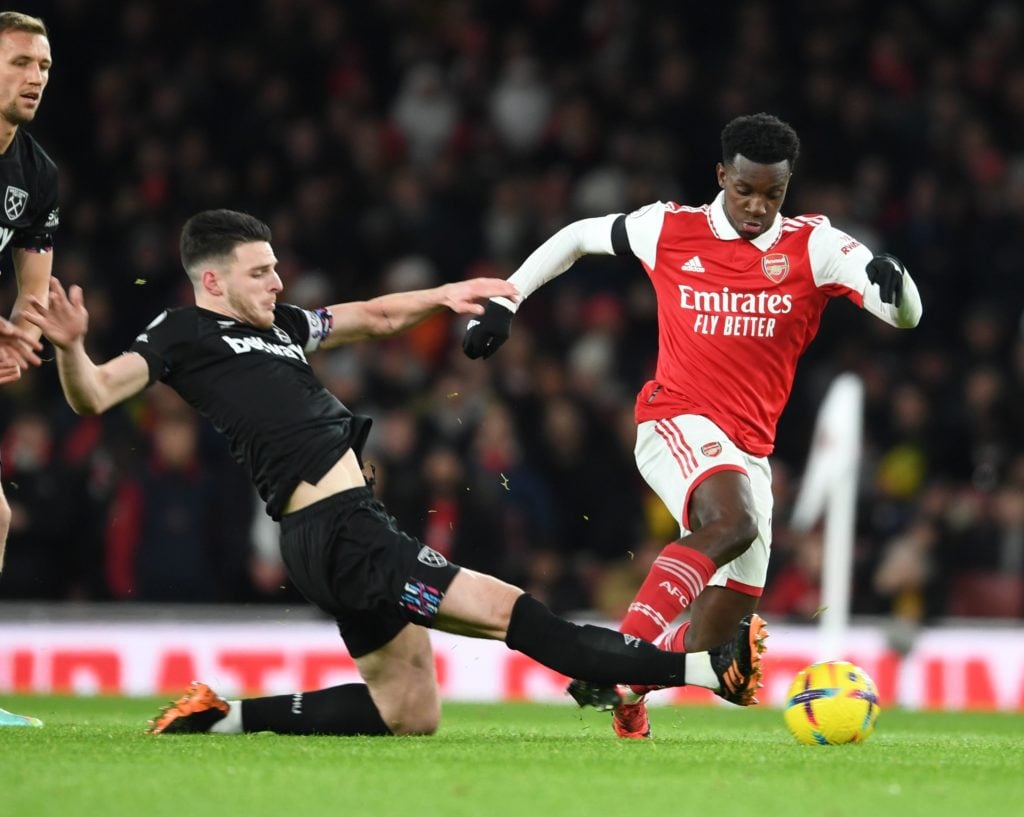 "I'm not sure about Chelsea and Declan Rice anymore, I think Arsenal are favourites, but that deal wouldn't take place until the summer."
Should Rice head to the North of London rather than the South West in deal possibly worth £80m, it would plunge an almighty dagger through Chelsea hearts.
Seeing one of their own set sail into the distance is one thing, but to land at a Premier League and capital city rival is a whole other pain.
Especially if it would help Arsenal cement their dominance at the top of the pile, whilst the Blues attempt to restart their whole project under Graham Potter.
Related Topics
MORE CHELSEA STORIES