The corridors of Cobham were eerily quiet last month.
Chelsea is usually a place of hustle and bustle once the transfer shopping centre opens for business after the New Year.
But January turned out to be a picture of relative peace.
Hardly any new faces entered the building, nor did many exit out the back door.
This, combined with the mini-break that allowed players to recharge their batteries, made Stamford Bridge feel like a chamber of silence.
Chelsea keeping quiet in the transfer mayhem
On only a handful of other occasions during Roman Abramovich's reign have the club been so inactive in the winter window.
The most recent was overseen by Frank Lampard, who was unable to recruit anyone in his debut season at the helm due to a transfer embargo.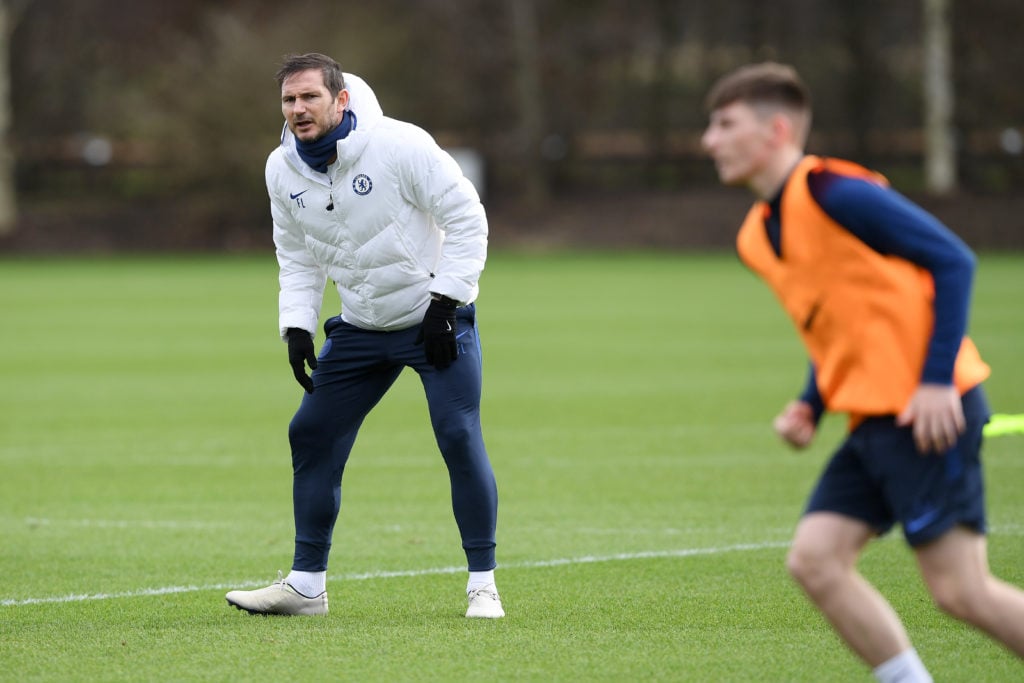 Even the signings Chelsea made this campaign may have passed some supporters by.
Watford youngster Travis Akomeah arrived in the middle of the market to very little fanfare.
Mason Burstow moved from Charlton Athletic just before the deadline, but was loaned instantly back to the League 1 side.
Easily the most noticeable newbie joined the Champions Leagues holders without much in the way of a red carpet.
A new Blue
Dylan Williams left cash-stricken Derby County once Chelsea opened their treasure chest to him.
The 18-year-old had only just broken into Wayne Rooney's first team, having been plucked from the academy by the iconic former striker.
He played eight times for the Championship outfit before their Premier League big brother came calling.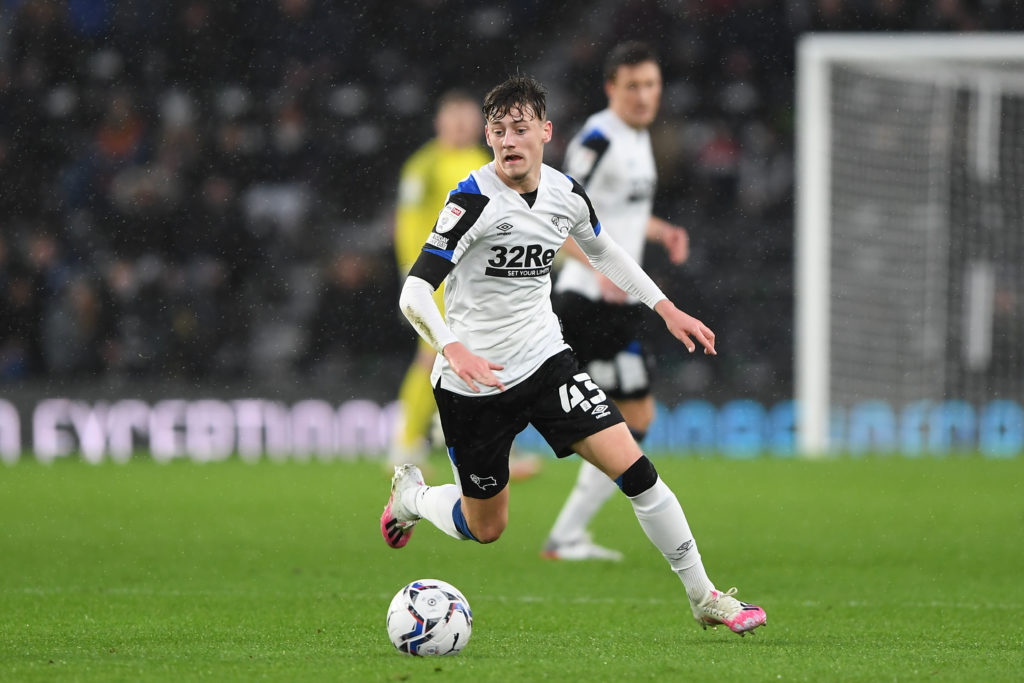 Understandably, this may have failed to strike optimism into the hearts of Chelsea enthusiasts.
They are so used to lavish internationals landing at their doorstep, not emerging talents who, up until September, couldn't legally drink in the UK.
However, do followers of Thomas Tuchel's men actually have good reason to be positive about the acquisition of Williams?
Elias Burke certainly feels so.
The Chelsea Chronicle was fortune enough to sit down with The Athletic's Derby reporter via the internet and discuss what could be in store for the teenager.
What should we know about Williams?
The first question some might ask is why did Chelsea land upon Williams in the first place? After all, the world is pretty much their oyster in terms of luring individuals to South West London.
"I know that he's been watched by a number of Premier League and to Championship clubs for a while," explained Burke.
"Essentially, the situation at Derby right now; Dylan Williams was on a youth contract at Derby, but because they were under the transfer embargo and weren't able to re-sign players to contracts, he wasn't able to sign a professional deal.
"So, essentially, at every 23s match or every match he played, there were loads of scouts. Everyone was kind of assessing him.
"I know they had a lot of interest from clubs, but obviously when Chelsea come calling and the opportunity to play for the European champions, that kind of moves everyone else really."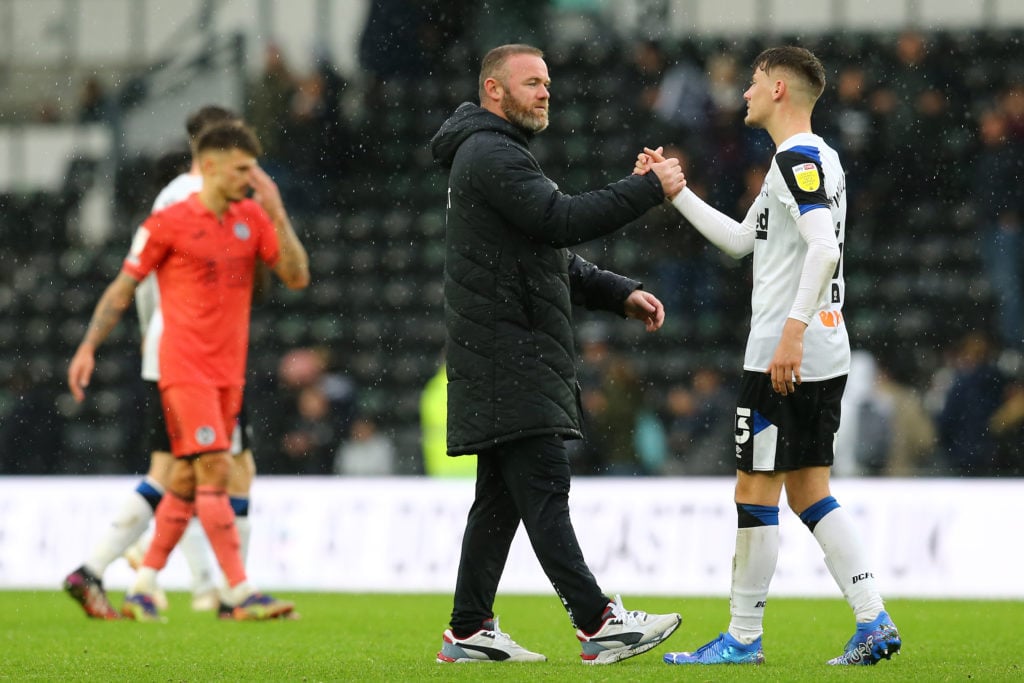 Chelsea got the young man they were after, but why him in particular above every other person they've assessed?
"Also, because they've got that slot at left wing-back, they saw him as someone who could fill that right now and play every week essentially at the Under-23s," continued Burke.
Andy Myers' Under-23s have been crying out for a natural left-sided defender all term.
Myers has needed to use the likes of Lewis Hall, Joe Haigh, Silko Thomas and even Harvey Vale, all midfielders or attacking players, in that position out of necessity.
This sounds very much like the situation that Tuchel has found himself at stages during his second spell.
More on the former Ram
Thanks to Reece James and Ben Chilwell's respective injuries, the German coach has experimented with different combinations at wing-back.
Yet, Marcos Alonso always seems to be the solution on the left.
Therefore, has Williams in fact been brought in to provide cover for the Spain international?
"He's got a lot of growing to do, technically and physically. So, I'm not sure he's come in to be a replacement for Chilwell, who's potentially out until the end of the season, and then Marcos Alonso as well," admitted Burke.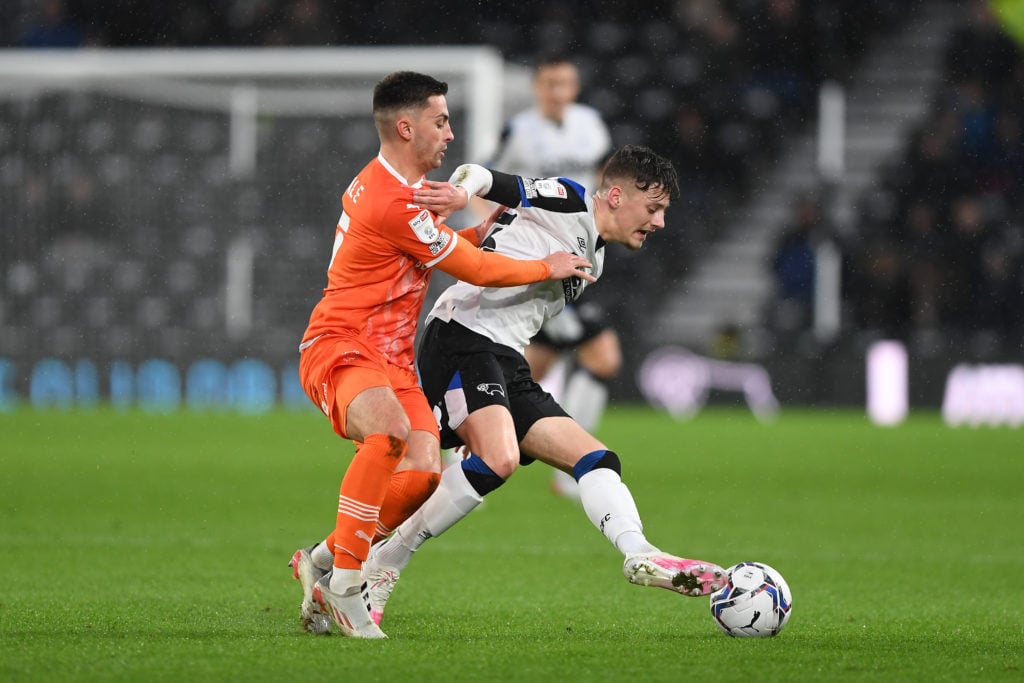 "I don't assume he'd be an understudy to them quite yet. I'd really like to think he'd have that role at Derby if it wasn't for the squad situation.
"It's possibly a big ask for him to come into the team now. He's about 5ft8, he's quite slender."
This particular statement might come to the disappointment of certain sections within Chelsea's community, but Burke delved deeper into the qualities that are exciting about Williams.
"He likes to swing crosses into the box, he's brave and he gets like to get forward.
"I've spoken to a few people in the academy about him to just get a profile of what he's like as a player, and he's kind of halfway between like a wide player, central midfielder and also a left-back.
"So, he's got all the technical attributes to play in central midfield. He's brave going on forward as you'd imagine a winger would be but he's also sensibly defensively.
"He doesn't make errors; he tracks his man. So, at least profile-wise, for the moment, he looks like the kind of player Chelsea would be interested in for that left wing-back role."
That's much better.
A full-back who loves to deliver into the box, can attack and defend in equal measure; what's not to like?
A Liverpool likeness
Perhaps what's really needed to highlight Williams' skill set is a player comparison; we all love one of those.
"I wouldn't say he's particularly like Alonso, nor Chilwell really. I'd probably compare him more akin to someone like (Andy) Robertson. Very attack-minded but also solid defensively," proposed Burke.
Those with a Chelsea shirt at home may have wanted the answer to be Ashley Cole, but considering Liverpool's left-back is arguably the best in the world, there can't be too many complaints on this one.
Could Williams really live up to this assessment?
People within his inner circle believe it may happen.
"They're really confident in his ability. They really think he's got the opportunity to become one of the best in his position in the country potentially," said Elias.
"I think when he was at Derby, they fancied him as the best Under-21 player at the club. They really thought of him that highly."

Williams has the chance to assert himself as the best Under-23s player at Chelsea and possibly become a staple in the senior group for years to come.
Fans may never have heard of him before last month, yet the signs suggest this should change eventually.
If you want to read more analysis of Williams, check out Elias' fantastic article on The Athletic.
Keep up to date with all the latest Chelsea news and opinion by following The Chelsea Chronicle's Facebook and Twitter accounts
Have something to tell us about this article?
Let us know