The Chelsea academy has a great history of producing future first-team players. But who are the Blues' current group of Under-21 prospects now trying to make it to Stamford Bridge?
The west London natives have developed a number of academy players who have become Chelsea legends over the years. John Terry started out in their youth fold and became their most successful captain. Reece James also reached Chelsea's first-team from the academy.
Chelsea's latest batch of academy gems play in the Premier League 2 Division 1 under lead coach Mark Robinson. He replaced Andy Myers at the helm in May 2022. While the Blues' youth team play their fixtures at Kingsmeadow and use Chelsea's Cobham Training Centre.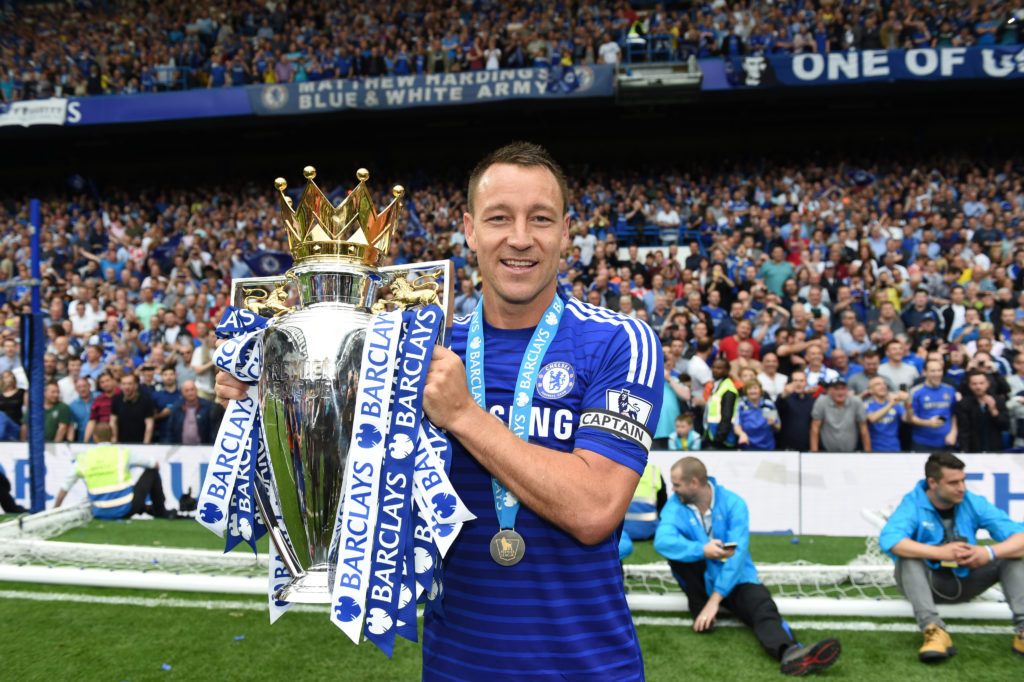 Chelsea Under-21 Goalkeepers
Name: Ethan Wady
Date of birth: 23/01/2002
Name: Lucas Bergstrom
Date of birth: 05/09/2002
Name: Teddy Sharman-Lowe (on loan to Havant and Waterlooville)
Date of birth: 30/03/2003
Name: Eddie Beach (on loan to Chelmsford City)
Date of birth: 09/10/2003
Name: Prince Adegoke
Date of birth: 03/11/2003
Name: Gabriel Slonina
Date of birth: 15/05/2004
Name: Sami Tlemcani
Date of birth: 21/07/2004
Name: Max Merrick (on loan to Hanwell Town)
Date of birth: 10/11/2005
Name: Teddy Curd
Date of birth: 14/02/2006
Under-21 Defenders
Name: Henry Lawrence (on loan to MK Dons)
Date of birth: 21/09/2001
Position: Right-back
Name: Malo Gusto (on loan to Lyon)
Date of birth: 19/05/2003
Position: Right-back
Name: Derrick Abu
Date of birth: 18/12/2003
Position: Right-back
Name: Sam McClelland (on loan to Barrow AFC)
Date of birth: 04/01/2002
Position: Centre-half
Name: Josh Brooking
Date of birth: 01/09/2002
Position: Centre-half
Name: Levi Colwill (on loan to Brighton & Hove Albion)
Date of birth: 26/02/2003
Position: Centre-half
Name: Bashir Humphreys (on loan to SC Paderborn)
Date of birth: 15/03/2003
Position: Centre-half
Name: Alfie Gilchrist
Date of birth: 28/11/2003
Position: Centre-half
Name: Brodi Hughes
Date of birth: 16/10/2004
Position: Centre-half
Name: Juan Castillo
Date of birth: 13/01/2000
Position: Left-back
Name: Ian Maatsen (on loan to Burnley)
Date of birth: 10/03/2002
Position: Left-back
Name: Dylan Williams
Date of birth: 13/09/2003
Position: Left-back
Name: Zak Sturge
Date of birth: 15/06/2004
Position: Left-back
Name: Lewis Hall
Date of birth: 08/09/2004
Position: Left-back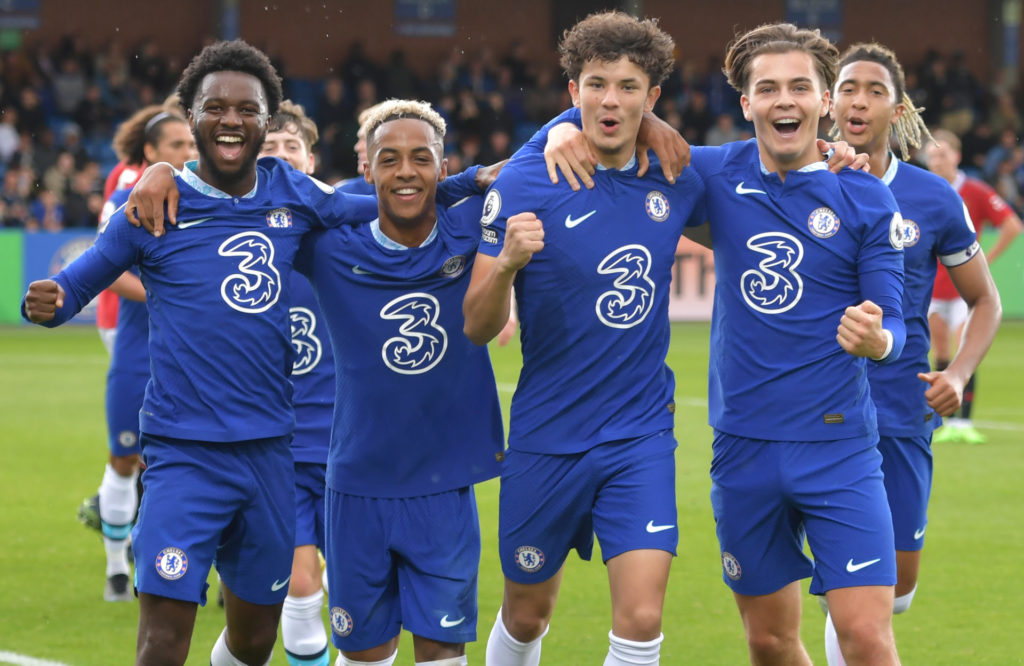 Under-21 Midfielders
Name: Xavier Simmons (on loan to Hull City)
Date of birth: 20/02/2003
Position: Defensive midfielder
Name: Ben Elliott
Date of birth: 05/11/2002
Position: Central midfielder
Name: Cesare Casadei (on loan to Reading)
Date of birth: 10/01/2003
Position: Central midfielder
Name: Charlie Webster
Date of birth: 31/01/2004
Position: Central midfielder
Name: Jimi Tauriainen
Date of birth: 08/03/2004
Position: Central midfielder
Name: Andrey Santos (on loan to Vasco da Gama)
Date of birth: 03/05/2004
Position: Central midfielder
Name: Harrison McMahon
Date of birth: 29/01/2006
Position: Central midfielder
Name: Tino Anjorin (on loan to Huddersfield Town)
Date of birth: 23/11/2001
Position: Attacking midfielder
Name: Joe Haigh
Date of birth: 16/03/2003
Position: Attacking midfielder
Name: Harvey Vale
Date of birth: 11/09/2003
Position: Attacking midfielder
Name: Omari Hutchinson
Date of birth: 29/10/2003
Position: Attacking midfielder
Name: Tudor Mendel-Idowu
Date of birth: 15/01/2005
Position: Attacking midfielder
Name: Leo Castledine
Date of birth: 20/08/2005
Position: Attacking midfielder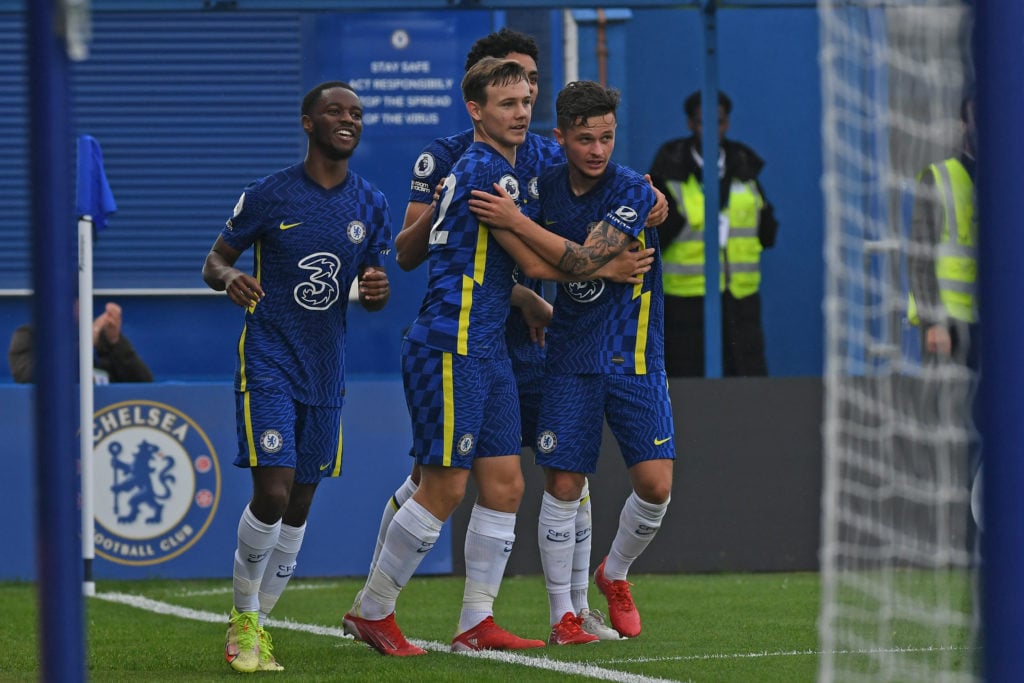 Under-21 Forwards
Name: Dion Rankine
Date of birth: 15/10/2002
Position: Right winger
Name: Silko Thomas
Date of birth: 25/06/2004
Position: Right winger
Name: David Fofana
Date of birth: 22/12/2002
Position: Centre-forward
Name: Bryan Fiabema
Date of birth: 16/02/2003
Position: Centre-forward
Name: Jayden Wareham
Date of birth: 13/05/2003
Position: Centre-forward
Name: Mason Burstow
Date of birth: 04/08/2003
Position: Centre-forward
Name: Malik Mothersille
Date of birth: 23/10/2003
Position: Centre-forward
Name: Jimmy-Jay Morgan
Date of birth: 21/01/2006
Position: Centre-forward