Chelsea's club owner has been a US consortium led by Todd Boehly since May 2022. Roman Abramovich ended his trophy-laden 19-year tenure at Stamford Bridge in a record takeover.
California-based investment firm Clearlake Capital and Boehly secured the ownership of the Premier League side for a reported record £4.25bn fee. It included a guaranteed investment of £1.75bn into the club. The takeover of the Blues was the most expensive in sports history.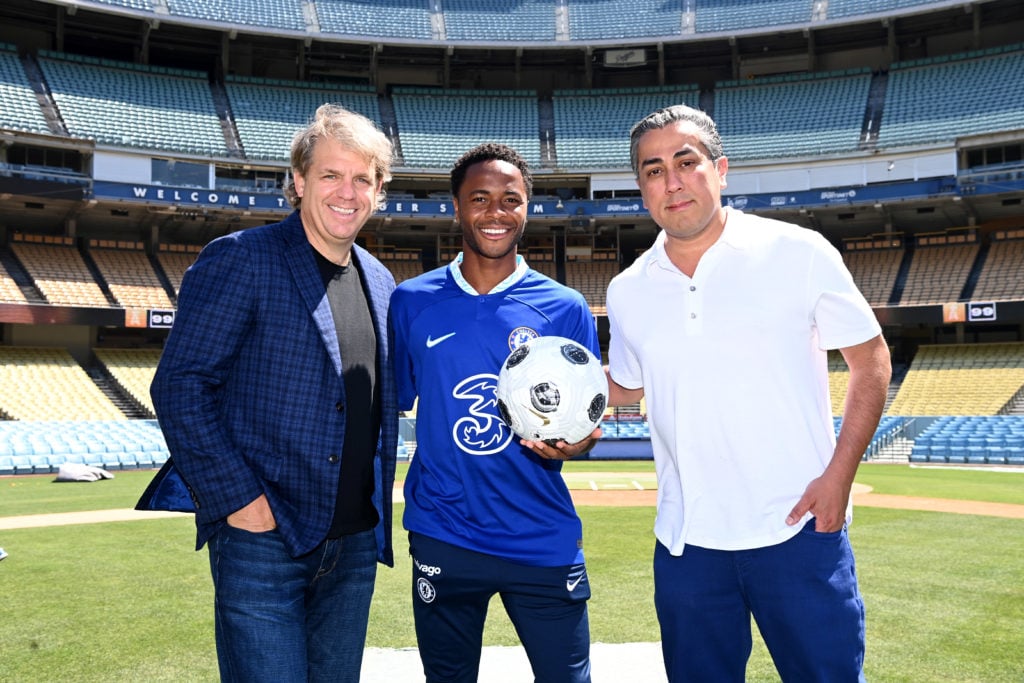 When did Boehly become a co-owner of Chelsea?
Clearlake Capital assumed the majority shareholding but Boehly has joint control and equal governance of Chelsea. Hansjoerg Wyss and Mark Walter also hold shares in Chelsea as part of the consortium that owns the club. Abramovich bought the Blues for £140m in July 2003.
Abramovich ended Ken Bate's tenure as the sole owner of Chelsea after 21 years as debts in west London grew. Bates had similarly taken control of the club for just £1 in 1982 when the club's debts hit £1.5m. Abramovich paid £80m as part of his takeover to cover their doubts.
The Russian-Israeli billionaire's 19-year ownership at Stamford Bridge added title upon title to Chelsea's trophy cabinet. He financed five Premier League title-winning seasons plus five FA Cups, three EFL Cups, two Champions Leagues and two Europa Leagues in west London.
But Abramovich put Chelsea up for sale a week after Vladimir Putin's invasion of Ukraine on February 24, 2022. The UK government ultimately approved the Boehly-led takeover in May 2022 having frozen Abramovich's UK assets and got assurances he would not profit from it.
Jose Feliciano and Behdad Eghbali now head up the Clearlake Capital portion of Chelsea's club ownership. Feliciano is the co-founder of Clearlake Capital. While Egbahli plays second fiddle to Boehly as the face of the California-based investment firm in running the Blues.
What have Chelsea won since the Boehly-led takeover?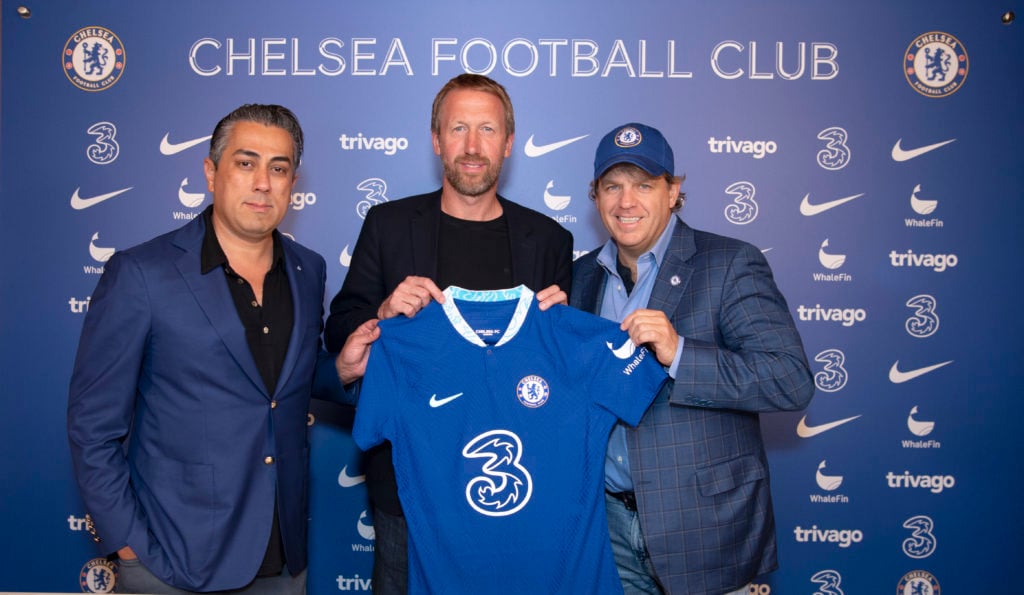 Chelsea are yet to add to their trophy cabinet since Boehly's consortium became the owners of the club. The Blues produced a disappointing term in the first Premier League campaign of its ownership. Manchester City also edged the west Londoners in the FA Cup third round.
The Citizens also ended the Blues' hopes of winning the 2022/23 EFL Cup in the third round. While Real Madrid dumped Chelsea out of the Champions League in the quarter-finals. The consortium was also already onto its third Chelsea manager when Los Blancos progressed.
Boehly's consortium fired Chelsea's Champions League-winning coach Thomas Tuchel just seven games into its spell as the owners in September 2022. Chelsea then paid Brighton & Hove Albion £21.5m to make Graham Potter the most expensive manager in football history.
Yet Potter would last just seven months into a five-year contract having won just 12 of his 31 matches. Boehly's consortium turned to a Chelsea legend and hired Frank Lampard to see out the season as the caretaker boss. Mauricio Pochettino then took over from July 1, 2023.
What other sports teams do Boehly own?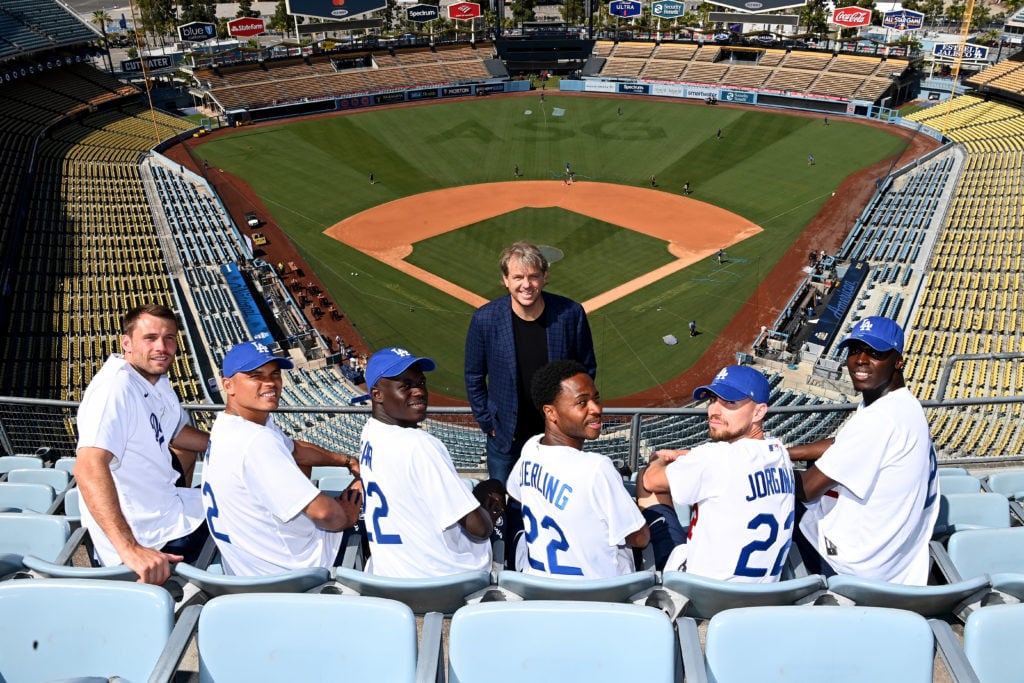 As well as being an owner of Chelsea, Boehly owns 20% of Major League Baseball franchise Los Angeles Dodgers. He is also a co-owner of the Women's National Basketball Association outfit Los Angeles Sparks, fantasy sports brand DraftKings and esports organisation Cloud9.
While Boehly and Walter own 27% of the National Basketball Association team Los Angeles Lakers. Clearlake Capital has also explored purchasing a National Football League franchise.
How much is Boehly worth? What is Clearlake Capital's net worth?
According to Forbes, Chelsea co-owner Boehly has a personal net worth of $5.3bn (£4.2bn) as of April 2023. The self-made financier also ranked 184th in the Forbes 400 in 2022 listing the wealthiest people in America. His net worth come the end of 2022 was $4.5bn (£3.6bn).
As for Feliciano, Forbes lists the Chelsea co-owner's net worth at $4.3bn (£3.4bn) as of April 2023. His net worth had risen from $3.4bn (£2.7bn) at the end of 2022. While the seld-made private equity expert from Los Angeles also ranked in 244th place in the Forbes 400 in 2022.
Eghbali, meanwhile, has a net worth of $4.3bn (£3.4bn) as of April 2023, per Forbes. It adds that Clearlake Capital claims its assets are worth over $70bn (£56bn). While Forbes puts co-Chelsea owner Walter's worth at $5.3bn (£4.2bn) and Forbes lists Wyss' at $5.1bn (£4.1bn).