| | |
| --- | --- |
| Full Name: | Mauricio Roberto Pochettino Trossero |
| Age: | 51 |
| Date Of Birth: | July 1, 2023 |
| Height: | 5 ft 11 |
| Place Of Birth: | Murphy, Santa Fe |
| Nationality: | Argentine |
Chelsea appointed Mauricio Pochettino as the club's latest manager in May 2023 to replace interim boss Frank Lampard. The Argentine ended their hunt for Graham Potter's successor.
Blues chiefs handed Pochettino an initial two-year contract to return to the Premier League. The Stamford Bridge natives also secured a club option for an additional year to appoint the former Tottenham Hotspur boss. He oversaw 293 games in north London from 2014 to 2019.
Pochettino's appointment ended Lampard's brief spell as Chelsea's caretaker manager. Todd Boehly and Chelsea's owners brought the Chelsea legend back to west London in May 2023. Lampard took over after the Blues sacked Potter just seven months into a five-year contract.
Chelsea manager Mauricio Pochettino's coaching career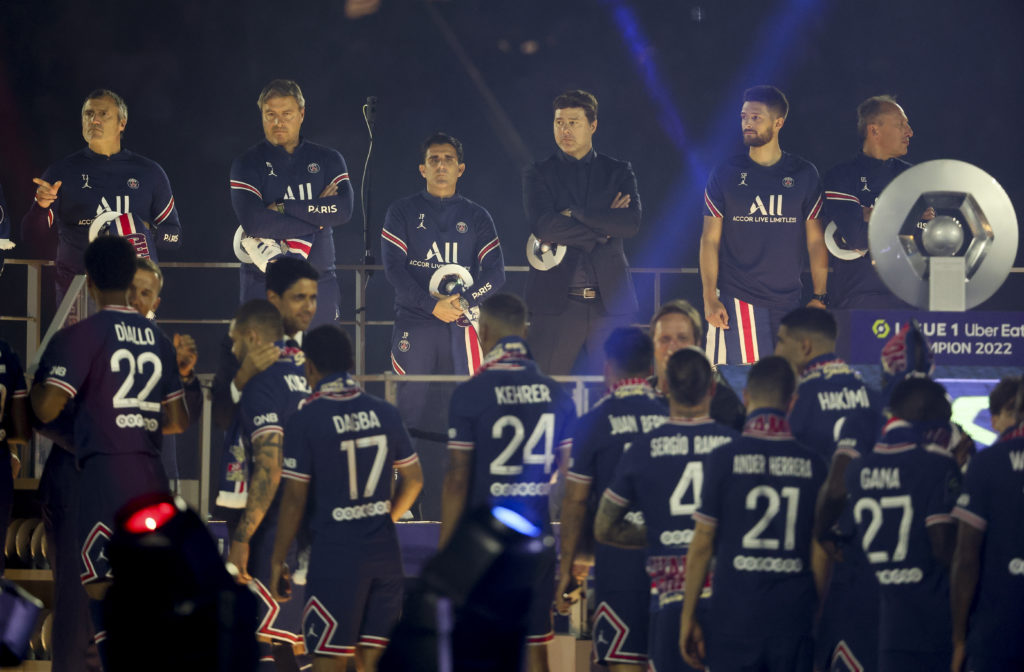 Chelsea were clear to name Pochettino as their latest manager effective from July 1, 2023 as the Argentine had been out of work since July 2022. He had left Paris Saint-Germain after 18 months in charge of the Ligue 1 giants following 56 wins in 84 games in charge of the club.
PSG won the French Cup and French Super Cup during the 2020/21 season after Pochettino replaced Thomas Tuchel in charge. But Tuchel bounced back and took over from Lampard at Chelsea in January 2021. He also added a Champions League to Chelsea's trophy history.
Pochettino, meanwhile, built on his steady first season at the Parc des Princes and lifted the Ligue 1 title in 2021/22. Yet it was not enough to keep his position with Paris Saint-Germain. Les Parisiens replaced their former defender and one-time captain with Christophe Galtier.
But his time in France returned the first pieces of silverware in Pochettino's coaching career. He had never previously overseen a title-winning team before returning for PSG. Pochettino did take Tottenham close to winning a maiden Premier League title back in 2015/16, though.
Mauricio Pochettino almost secured silverware with Spurs
Spurs ran Leicester City closest as the Foxes won their historic Premier League title. But the north Londoners' challenge fell two games short after a 2-2 draw at Chelsea shattered their dreams. Tottenham would even end the season in third after losing in their final two games.
Pochettino had established his reputation in England as a coach who can get the most out of young players, though. He also kept working on his project and would take Tottenham to the 2019 Champions League final. Yet Liverpool rained on their parade with a 2-0 win in Madrid.
The defeat would mark the beginning of the end for Pochettino at Tottenham as Daniel Levy sacked the Argentine and hired Jose Mourinho just five months later. He had been in charge for the previous five years and enjoyed 160 wins with 559 goals scored in 293 fixtures there.
Paris Saint-Germain would not bring Pochettino back into the game for 14 months following the tactician's departure from Tottenham. Whilst his CV also featured successful stints with Southampton from 2013 to 2014 and Espanyol from 2009 to 2012 before taking over Spurs.
Mauricio Pochettino's coaching career
Chelsea (July 2023 – June 2025 expected)
Paris Saint-Germain (January 2021 – July 2022)
Tottenham Hotspur (July 2014 – November 2019)
Southampton (January 2013 – June 2014)
Espanyol (January 2009 – November 2012)
Mauricio Pochettino's playing career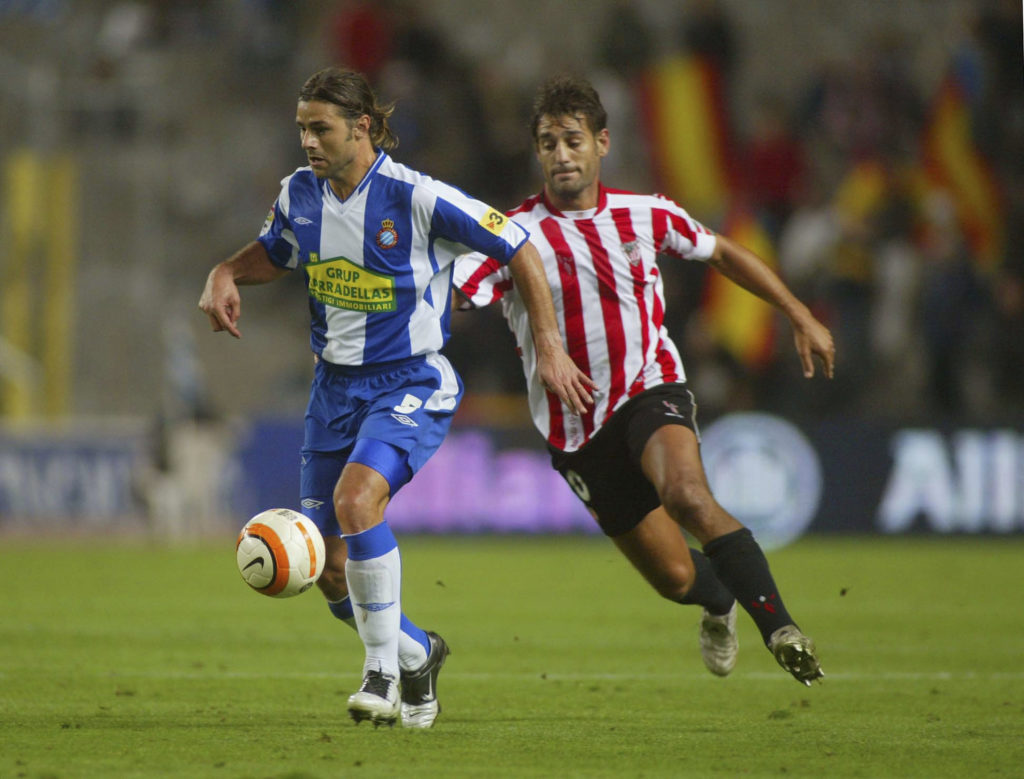 Espanyol handed Pochettino his big break as a manager in January 2009 with a return to the Spanish side. The Argentine had ended his playing career whilst at the Barcelona-based side back in 2006. He had also made his maiden move to Europe with the Periquitos during 1994.
Pochettino had started his playing career with Newell's Old Boys in 1989 after emerging from La Lepra's academy. The now-Chelsea manager was born in the town of Murphy in the Santa Fe province. Newell's Old Boys are based in Rosario, the largest city in the Santa Fe province.
He would hone his trade as a centre-half with Newell's Old Boys and helped the club win the 1990/91 Primera Division title. Le Lepra were also the runners-up in the Copa Libertadores in 1992. But Pochettino only stayed at the club for another two years before moving to Europe.
Espanyol revelled in bringing Mauricio Pochettino to Europe
Espanyol took a punt on Pochettino upon the Periquitos securing promotion into La Liga. The club would come to revel in their swoop as the defender helped Espanyol establish a place in the Spanish top-flight. He also helped the Periquitos win a first Copa del Rey title since 1940.
With Pochettino in their backline, Espanyol won the Copa del Rey in 1999/2000 after beating Atletico Madrid 2-1 in the final. Yet Paris Saint-Germain were soon on the phone and moved for his signature in January 2001. PSG would also soon claim the UEFA Intertoto Cup in 2001.
Pochettino was often a regular in Paris Saint-Germain's line-up and also captained their side. But he left Les Parisiens for Bordeaux in the summer of 2003 and only lasted half a season at Les Girondins. Espanyol took Pochettino back to Spain in January 2004 in an initial loan deal.
The Periquitos would ultimately strike a deal with Bordeaux at the end of his loan to re-sign Pochettino permanently. While his return to Barcelona would also see Espanyol lift another Copa del Rey title in 2006. But they have not made another final since he retired that year.
Mauricio Pochettino as the Chelsea manager
Chelsea appointed Pochettino as the club's latest manager in May 2023 on the back of their worst-ever Premier League season. Lampard failed to steady the ship upon replacing Potter at Stamford Bridge in April 2023. The Blues finished the season in 12th place with 44 points.
Never had the west London outfit ended a Premier League campaign with fewer points. The Blues also only won one of their nine top-flight matches with Lampard in charge against two draws and six defeats. He had returned to Stamford Bridge with the club sitting in 11th spot.