Chelsea midfielder Enzo Fernandez insisted that while the Blues players respect Real Madrid, there is no fear among them ahead of Wednesday's Champions League clash.
Fernandez and the other Chelsea players have already beat the odds in the Champions League knock-out stage by securing a win over Borussia Dortmund in the round of 16.
The Real Madrid challenge is maybe at another level, given their status and history in the competition, but Chelsea proved that they could beat them in a game in the last couple of seasons.
Fernandez made it clear that Chelsea have travelled to Spain to fight.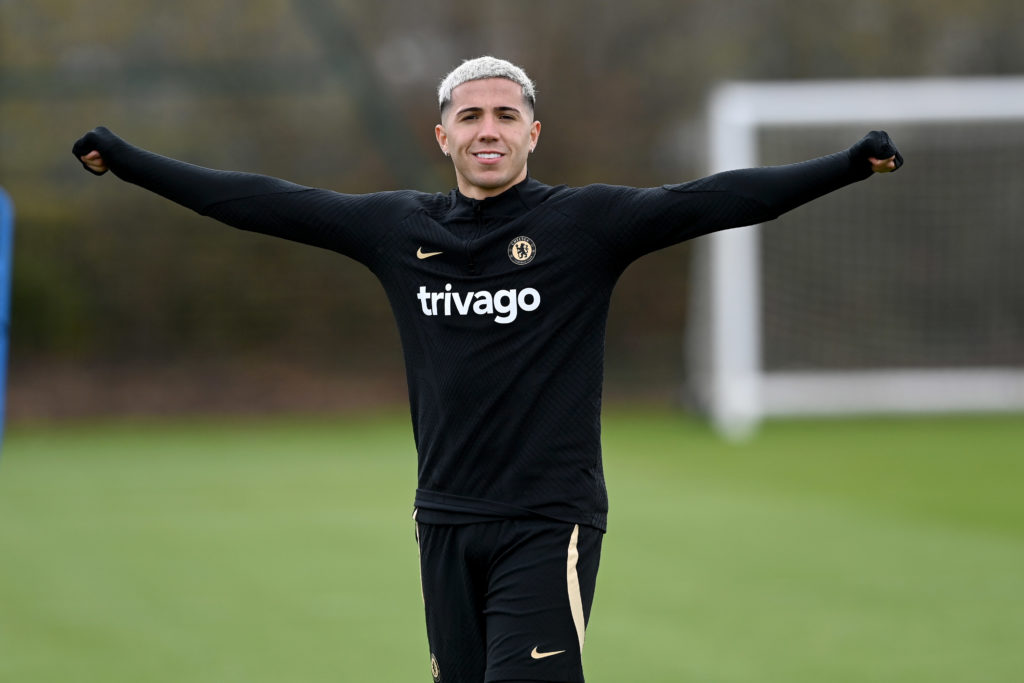 "We know Real Madrid is a very big club with a lot of history," the Argentina international said in the pre-match press conference on Tuesday.
"Of course, they are a team with very big players but we trust in what we're going to do tomorrow.
"Luka Modric and Toni Kroos [who Enzo could line up against in midfield] are very big players that have won everything and are inspiration to everyone.
"But afraid? Absolutely we're not afraid.
"There is respect there because this is a football match and we know the quality that Real Madrid have, but certainly we are not afraid.
"I will try and enjoy the match, I don't feel like I have anything to prove to anyone and I will give my best for Chelsea as I always do.
"The group is strong, we are united and we know what the Champions League means. So we are mentally prepared to play tomorrow."
It is interesting that just minutes before Fernandez said this, Frank Lampard mentioned how the midfielder has already shown signs of being a leader in the dressing room despite his young age.
This might have explained it.
Keep up to date with all the latest Chelsea news and opinion by following The Chelsea Chronicle's Facebook and Twitter accounts.
Related Topics
MORE CHELSEA STORIES