Graham Potter's decision to revert to a back-three formation has led to three consecutive wins, but in the long run, this system could prove problematic for Chelsea.
As Potter pointed out recently, many Chelsea players simply suit this formation.
Mateo Kovacic said that familiarity with this structure also helps.
So why should Chelsea not just keep using this formation?
The short answer is that the club have invested too much in wide attackers to benefit from this.
There are other reasons, too.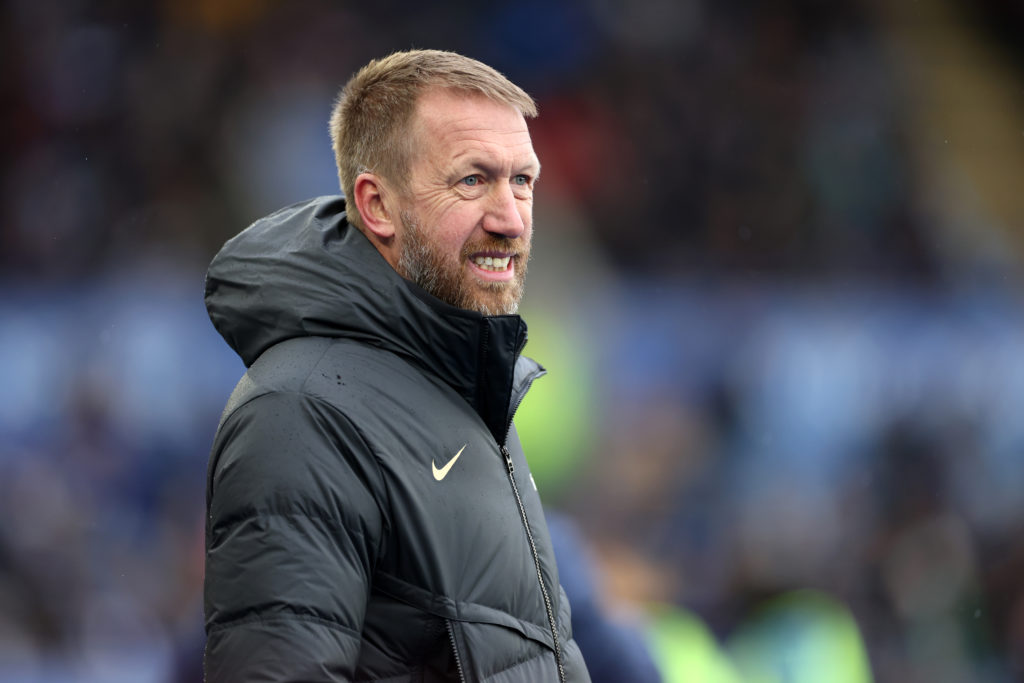 In a 3-4-3, wingbacks such as Ben Chilwell and Reece James, who, as Paul Merson said, are "very good attacking players", are usually the ones who provide width for the team.
While it is not always the case, since wing-backs can also make underlapping runs instead of going wide, this would only hinder their ability to put in crosses, and they are very good crossers — especially James.
Wingers or wing-backs
Creating space for these wing-backs means the two wide forwards behind the striker in this formation will have to operate more centrally.
This suits the likes of Joao Felix, Mason Mount, Kai Havertz, and arguably Christopher Nkunku, who is expected to join Chelsea this summer, but the likes of Raheem Sterling, Mykhailo Mudryk, Noni Maduke, Hakim Ziyech, and Christian Pulisic prefer to operate on the flanks.
Ziyech and Pulisic could leave Chelsea at the end of the season, but the rest are here to stay.
It is worth mentioning that both Sterling and Mudryk had to play false nine roles in the last three games to allow Havertz the licence to roam in the final third.
If Chelsea, as various reports suggest, are in the market for a new number nine, there will be only two remaining spots for all these attackers in the team.
The counter-argument is that Potter has tried a back-four recently and it clearly did not work.
However, Chelsea will have the summer transfer window to bring in the necessary personnel to change that.
A new holding midfielder, for example, will allow club-record signing Enzo Fernandez to focus on being a playmaker. Kante, too, but in his case, to chase the ball and win possession the way he always does.
Chilwell and James would not have as much freedom, but they are, first and foremost, defenders. They should be playing supporting roles in attack and not the primary threats in the first place. That is what Chelsea brought in Mudryk, Sterling, and Madueke for.
Keep up to date with all the latest Chelsea news and opinion by following The Chelsea Chronicle's Facebook and Twitter accounts.
Have something to tell us about this article?
Let us know