Chelsea supporters on social media were left feeling bemused by the judgment call believed to have been decided on Antonio Rudiger's wage demands.
According to The Athletic, the Blues board 'feel they have made Rudiger a very good offer' in terms of a pay rise and they have 'no plans to increase it' further.
The German is currently in deadlock over organising fresh terms on his current contract, which expires next summer.
If the financial issues are not resolved in the next two months, the defender will be able to start speaking with foreign teams over a potential transfer.
What's the story?
Rudiger reportedly wants £200,000-a-week (Athletic), as he feels he belongs amongst Chelsea's highest-paid players due to his performances since Thomas Tuchel becomes manager.
So far, the Blues have offered around £140,000-a-week, a figure they are seemingly settled upon.
Followers of Tuchel's team could not quite believe the stubbornness of those in control of the cash flow.
Why would they not reward one of their most influential figures with a little extra pocket money?
Questions and queries that were asked by the Chelsea fan base on Twitter.
Here's their angry reaction:
Chelsea board have gone mad

— Cfc_Champ🏆⭐⭐#Hustle #Believe @Chelseafc (@ChampCfc) October 26, 2021
Yet we're giving Saul like 200k+ 😭😭😭

— 💫 (@J5Eraa) October 26, 2021
Sometimes I just don't understand this club man they can pay a deadwood 120k+ a week but not our most inform player

— CKDAN (@CFCMeak) October 26, 2021
This board is beginning to sound more stingy.. £140k to one of the best CB in the world currently and players like havertz and Werner and chiwell are receiving almost double

— O.J (@OJ52902554) October 26, 2021
He's gone

— 𝙼𝚊𝚛𝚟𝚘𝚘𝚘™️ (@surennnn11) October 26, 2021
Chelsea :" I have made the best offer i can (for example 150k). Did my best. Now let's buy new players with 50-80m price tage and give them 200k+ wages)." pic.twitter.com/ozPXP9pw81

— RyanBlues (@Ryan55641155) October 26, 2021
Money, money, money in a Rudiger's world
If Rudiger were to accept Chelsea's wage proposal, he wouldn't even be amongst the top 10 earners in the squad.
Saul Niguez, Kepa Arrizabalaga and Christian Pulisic all currently receive more dosh than the centre-back, despite playing far less frequently.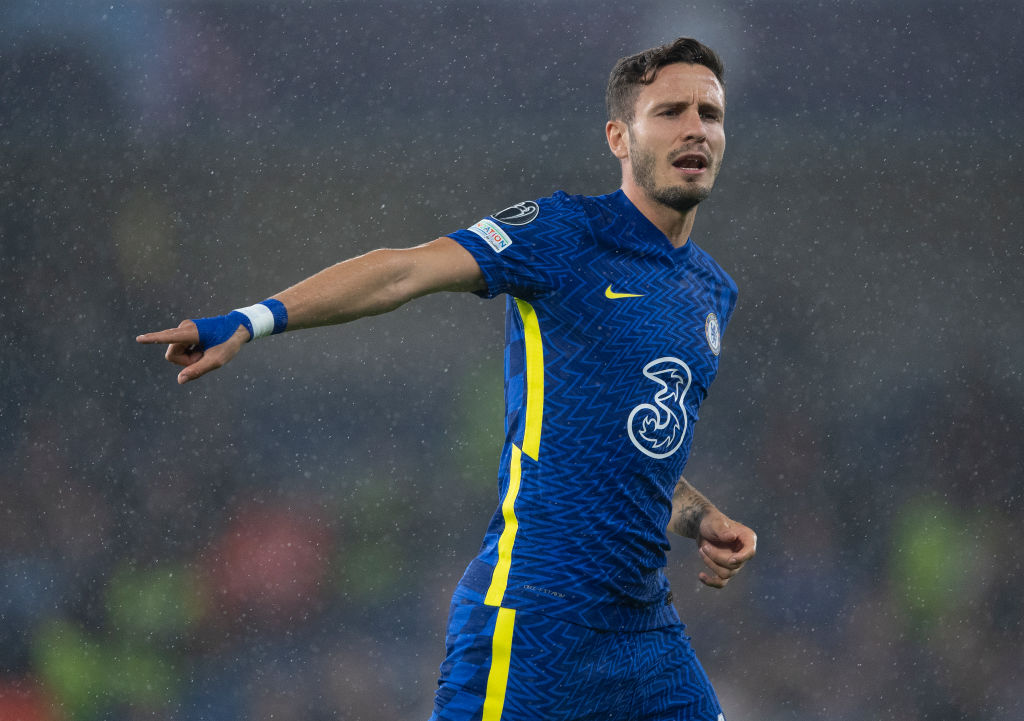 Of course, salaries should not be the be-all and end-all of an individual's career, especially when they are on a decent sum as it is.
Yet, some need an indication that they are respected by the chain of command.
Clearly, Rudiger requires this ratification, otherwise, he will be packing his bags and setting sail on a new adventure.
A decision he has already seemingly decided upon.
Keep up to date with all the latest Chelsea news and opinion by following The Chelsea Chronicle's Twitter account here
Related Topics
Have something to tell us about this article?
Let us know