Reports have suggested that Chelsea owner Todd Boehly and Petr Cech actually disagreed over Romelu Lukaku's future, before the sporting director's departure from Stamford Bridge.
According to ESPN, the pair had different opinions over what should be done with Lukaku, with the Blues legend holding the view that the club should persevere with their record signing.
Lukaku failed to live up to expectations in his return to Stamford Bridge, whilst also plotting his return to Inter Milan whilst still being a Blues player.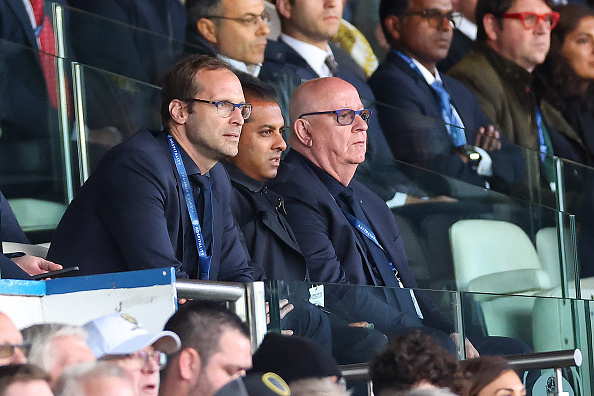 Boehly reportedly took the reins of the 29-year-old's situation after taking over the club, accelerating any potential deal in order for the Blues to begin their own transfer negotiations.
Cech wanted to keep Lukaku
ESPN suggest this is where the difference in opinion sat, with a disagreement of this magnitude signalling a bad omen for a working relationship going forward.
Cech had stated in an interview with Sky Sports that he wanted to see Lukaku fight for his chance at Stamford bridge, offering his confidence that he would have a bounce back season.
The Belgium international has now been announced as an Inter player for next season, allowing the club to make moves towards their own attacking signings.
The club have already agreed a fee with Leeds United for Raphinha, and are awaiting the opportunity to finalise personal terms with his agent Deco.
As well as the Brazilian, Boehly in particular has shown interest in Raheem Sterling, seeing him as a potential massive signing to begin his era at the club.
While a club legend leaving pretty suddenly will no doubt sting for some fans, the time to move in a new direction has resulted in Cech's exit, although he mentioned in his departing statement that he believed the club was in an exciting place.
The remainder of this transfer window will give the Stamford Bridge faithful and indication of if that's true or not.
Have something to tell us about this article?
Let us know