Marcus Bettinelli has said people are quick to overlook how young Chelsea teammate Kepa Arrizabalaga actually is.
Aged 27, Kepa is definitely not an emerging talent anymore. However, goalkeepers quite often peak later than outfield players and many play late into their 30s, even to their 40s on occasions.
The mammoth £71million transfer fee that Chelsea coughed up to sign Kepa back in 2018 is often mocked due to his form over the last few years, especially now that he's the second-choice goalkeeper at Stamford Bridge.
In fairness, he definitely regained some confidence in his game during 2021.
Kepa's stepped in superbly well when needed to replace number one goalkeeper Edouard Mendy, something that's required over the next few weeks while the latter competes at the African Cup of Nations with his country Senegal.
It's a great opportunity for the 27-year-old Spaniard to show how much he's improved and to try build upon four clean sheets in seven appearances so far this campaign.
Chelsea's third-choice goalkeeper Bettinelli, who works alongside Kepa every day in training, claims everyone should remember his teammate's age.
"He's still so young, and people forget that. It's hard for players sometimes when they are sold for a lot of money — they don't put the price tags on their heads. I'm sure he would be the first to say he's had tough times at Chelsea. But every keeper has a tough time. David de Gea has had a tough time at Manchester United and he has come through it," Bettinelli told The Athletic.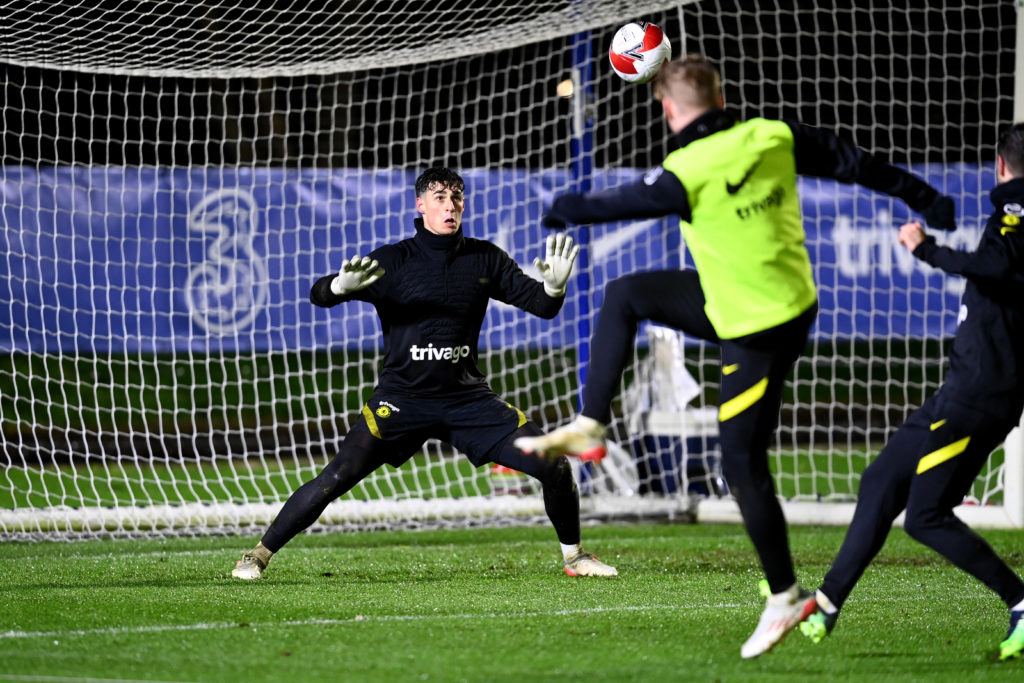 Does Kepa have Chelsea future?
With Mendy in possession of the number one position at Chelsea, it's an almost impossible task for any other goalkeeper at the club to get in ahead of him.
It's been noticeable to see Kepa's confidence come back after some rocky periods at the Bridge, though.
It'll be a surprise if shot-stopper Kepa has a long-term future in London, as he's a £70million-player that sits on the bench most weeks.
Blues manager Tuchel recently hailed the way he performs consistently in training, but surely for him he'll want to find regular minutes elsewhere at some stage.
Incidentally, he's still under contract until 2025.
Keep up to date with all the latest Chelsea news and opinion by following The Chelsea Chronicle's Facebook and Twitter accounts.
Related Topics
Have something to tell us about this article?
Let us know