Gary Neville believes Reece James can become a better defender overall than Trent Alexander-Arnold if he stays clear of the treatment room.
Neville was asked to choose between the Chelsea and Liverpool players during a live stream on his Instagram.
Reece James against Trent Alexander-Arnold
We've had Pele versus Maradona, Lionel Messi versus Cristiano Ronaldo, Erling Haaland versus Kylian Mbappe, but James versus Alexander-Arnold is the newest rivalry in terms of English right-backs.
The two are amongst Europe's very best in their position, let alone in the Premier League.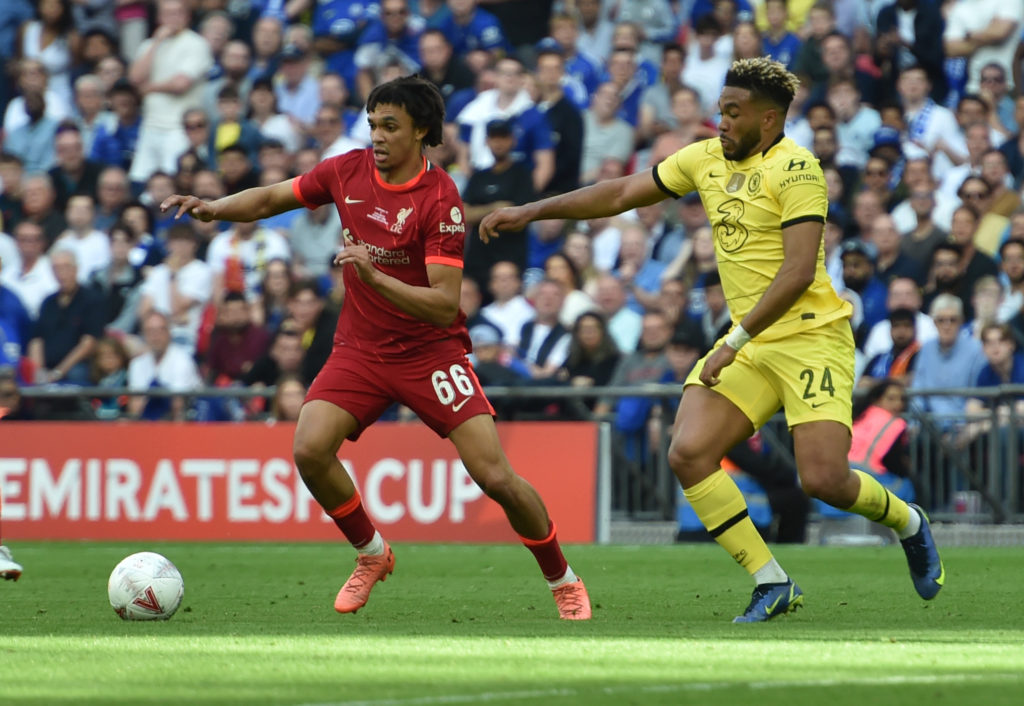 They are very much the present and future of club and country, with the pair set to challenge England's right side for years to come.
James and Alexander-Arnold added to their personal duel at the national team's stadium during the FA Cup final on Saturday.
Although they rarely directly came up against each other, the battle for full-back supremacy was certainly on.
Thomas Tuchel's young gun had a terrific individual display, voted by Chelsea fans as the Player of the Match.
But it was Liverpool's number 66 who ultimately finished the fixture as the winner.
Admittedly, Alexander-Arnold's performance was excellent.
He demonstrated a full itinerary of different passes, whilst also sticking to his defensive duties pretty well.
Both he and James dispatched their penalties in the shoot-out, before Mason Mount's miss-fire handed the trophy to Jurgen Klopp.
Neville weighs up the two defenders
So, Alexander-Arnold is 1-0 up in the duel with his compatriot, but who will eventually come out on top between the fellow countrymen?   
"Trent or Reece? That's an interesting one, by the way," said Neville.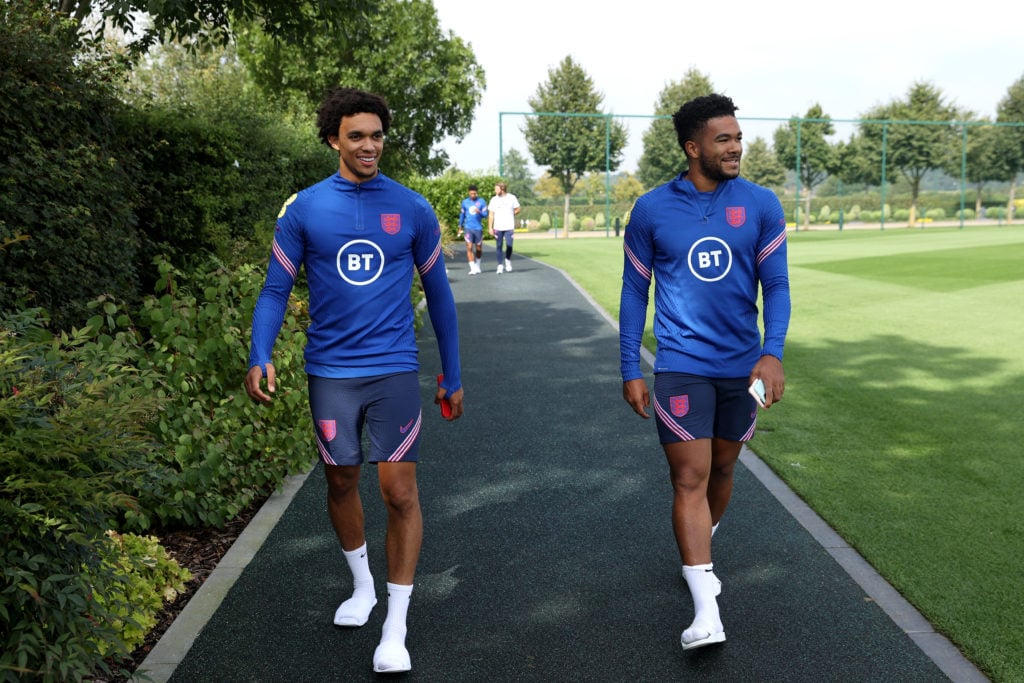 "Trent is far better on the ball. He's better than everyone on the ball. He's better than most, to be fair. Midfield players and wingers on the ball.
"But I think Reece James, injury-free for a couple of seasons, could surpass Trent as an all-round fullback. He needs to stay fit for a few seasons.
"I do think Trent has improved his defending, I would say in the last three to four weeks. He has been a lot more aggressive in getting to the ball.
"I think, between them both, they are both outstanding. But Trent, at the moment, edges it and Reece has the ability to overtake."
It is a worrying sign that Alexander-Arnold has enhanced the side of his game that he's often faced criticism for.
This is an area James certainly, at the moment, has one over the Liverpool player.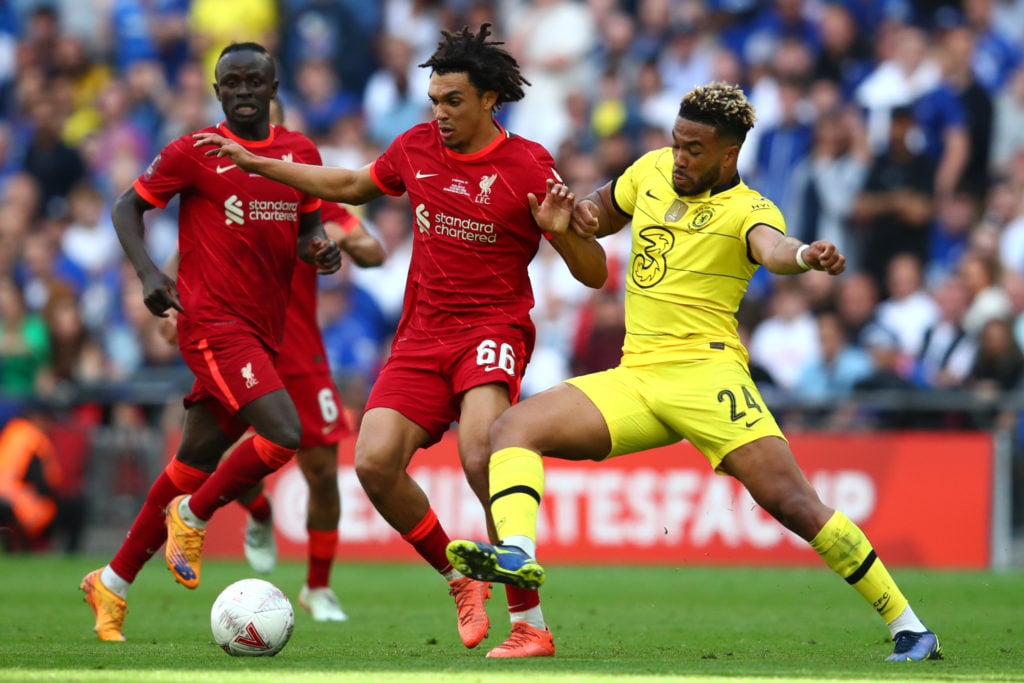 The 22-year-old is pretty unbeatable in one-against-one situations.
Just ask Vinicius Jnr, who simply couldn't get round the Chelsea gem during the second leg of the Champions League quarter-final.
His delivery in the final third isn't bad either, but just not quite at Alexander-Arnold's level yet.
However, as Neville rightly pointed out, avoid any more injuries, and Reece can easily exceed Trent potentially in the near future.
Keep up to date with all the latest Chelsea news and opinion by following The Chelsea Chronicle's Facebook and Twitter accounts
Related Topics
Have something to tell us about this article?
Let us know