Pat Nevin and Gus Poyet were full of praise for Hakim Ziyech's goalscoring performance in Chelsea's 2-0 win over Tottenham Hotspur on Sunday.
The 28-year-old stole the limelight at Stamford Bridge, and it was not just because of his outstanding goal.
His work rate, build-up play, playmaking — it was a complete package.
It is safe to say that Nevin did not expect such performance from the Morocco international.
"That was brilliant, really," the former Blues winger told Chelsea's post-match Matchday Live programme.
"That's his best game for us without a shadow of a doubt.
"He just looked like a different person out there. The confidence — that was a 17-yard ball…
"Honestly, he was a joy to watch."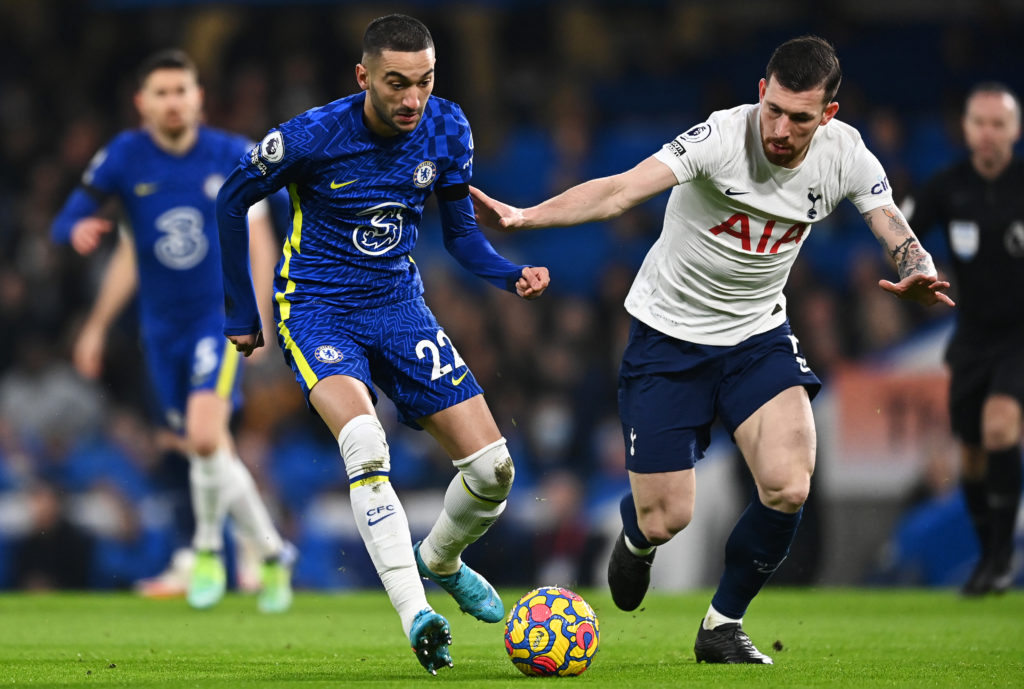 Poyet, on the other hand, believes that Ziyech had initially avoided making risky play before he eventually became more confident.
"I think he [Ziyech[ respects Tuchel [so much] that he did not want to do anything wrong," he explained.
"By [avoiding] doing anything wrong, sometimes he plays [too cautiously].
"But when he gets that extra confidence, after the goal, it was incredible, the change in his attitude.
"That's what you want from him."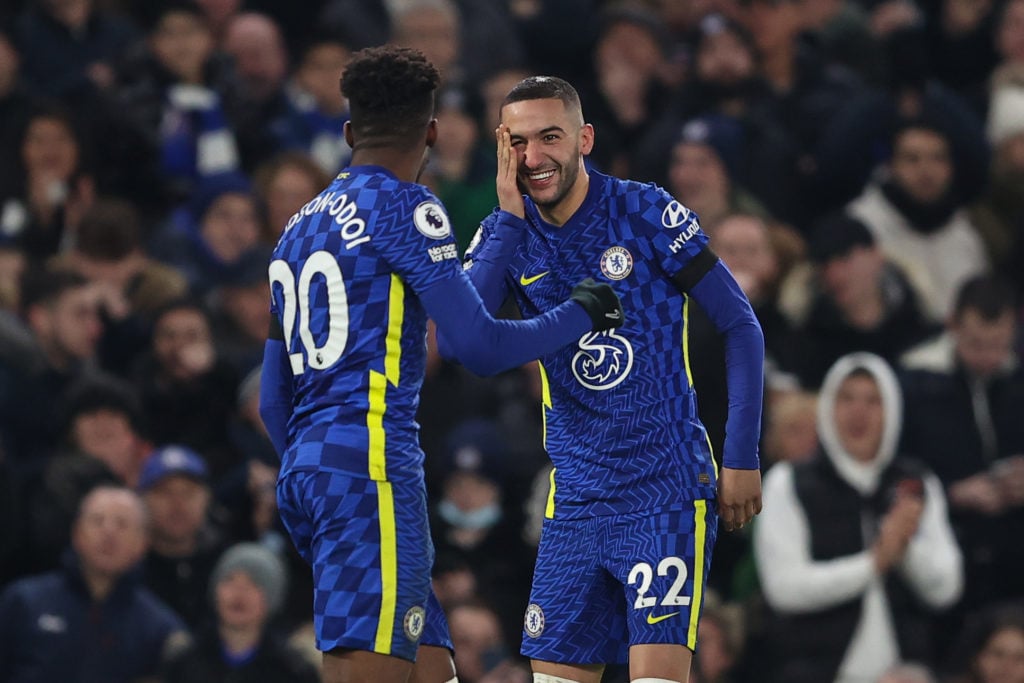 Ziyech thrives in wider role for Chelsea
While confidence certainly played a part, playing in a wider role in what looked like a 4-1-4-1 formation also helped Ziyech rediscover his form.
A more conventional winger role gives Ziyech the option to either drift wide or cut inside, which makes him more unpredictable.
In a 3-4-3 system, however, these wider areas are occupied by the wing-backs.
While Mason Mount, who is naturally a box-to-box midfielder, is comfortable playing more centrally, it does not seem to be the case for wingers such as Ziyech, Callum Hudson-Odoi, and Christian Pulisic.
Keep up to date with all the latest Chelsea news and opinion by following The Chelsea Chronicle's Facebook and Twitter accounts.
Related Topics
Have something to tell us about this article?
Let us know