John Hartson nearly forgot Hakim Ziyech was on the field following his non-existent second-half World Cup display.
Hartson had to remind himself of the Chelsea forward's presence whilst commenting on Morocco's match against Croatia for ITV.
The final score line between the two sides rather summarised Ziyech's performance after the interval: 0-0.  
A goalless draw pretty accurately reflected the contest as a whole, but it didn't always look like it was heading that way.
Croatia created a few decent openings in the first-half, but it was Morocco who played the better football.
They were spurred on by their Stamford Bridge servant.
Ziyech appeared fully up for the fight, directing some dangerous crosses into the opponent's penalty area.
Hartson himself even complimented the 29-year-old's desire to conjure something up for his nation.
"Ziyech looks really sharp. You want to get the ball to those players who are really feeling themselves in the game."
This sentiment soon faded away, however.
Ziyech sizzles out at the World Cup
As the fixture wore on, Morocco faded slightly and were probably content with the draw against the 2018 World Cup finalists.
But they did not disappear as much as their number seven.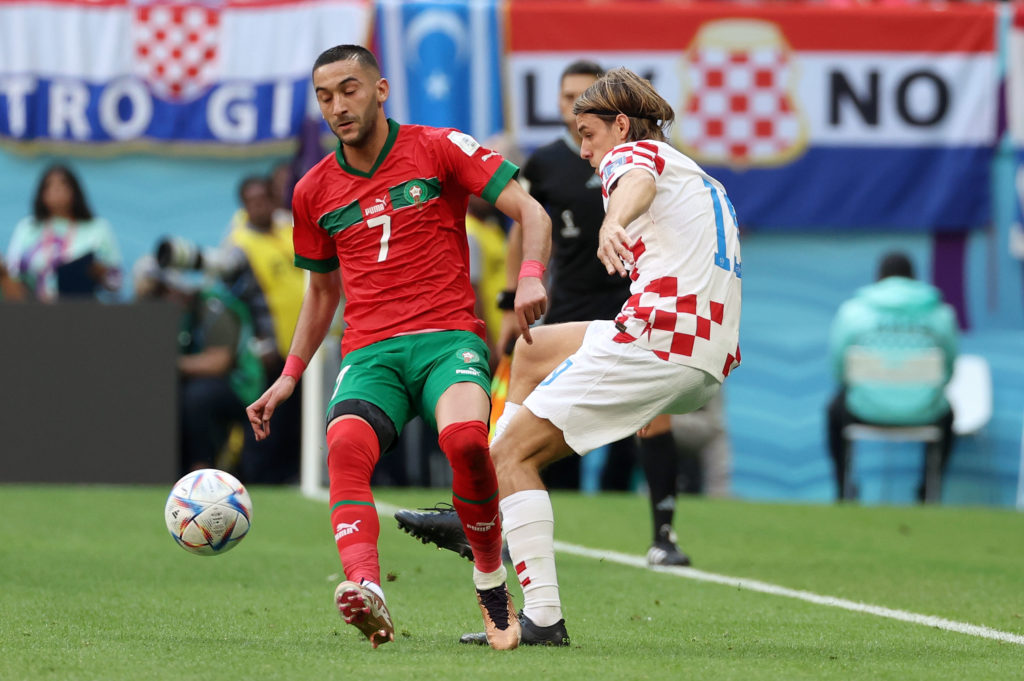 "I've not seen him in the second-half. He's hardly touched the ball," remarked Hartson on his previously-appraised Ziyech.

"Did you notice that I said to you earlier on that Ziyech had gone off? I've just not seen him, I think he's touched the ball twice."
Whilst we cannot confirm nor deny how many touches the Chelsea attacker had in the second-half, we can at least assure you he went extremely quiet.
Which is rather a good way to encapsulate his career in South West London: so much promise, preceded by pure frustration.
Related Topics
Have something to tell us about this article?
Let us know