Chelsea supporters on social media had serious doubts about signing Erling Haaland after hearing the recent Jadon Sancho news.
Confirmation of an agreement between Manchester United and Borussia Dortmund to sign Sancho was released yesterday.
United have been hunting the 21-year-old for what feels like an eternity, but the marathon chase is coming to its conclusion.
With Dortmund doing one major deal this summer, Blues fans felt their transfer plans were now completely scuppered.
Why would they sell Sancho and Haaland in the same window? It's a question that was asked by so many associated with Stamford Bridge.
Here's how they reacted on Twitter:
i dont think BVB sale both haaland and sancho in the same window…. focus on lukaku or lower ur expectations

— TONNY CFC (@tonnyn55phiri) June 30, 2021
it's literally the opposite, why would they sell Haaland if they've already sold Sancho

They're not going to give away both of their star players in the same window… our best bet is next season

— Ali M 🇩🇪 (@CFCAli29) June 30, 2021
No chance will Dortmund sell sancho & haaland in the same window 🤷🏻‍♂️

— james wilcox 💙⚽️🏆 Champions Of Europe ⭐️⭐️ (@wilcox19881) June 30, 2021
Sancho situation
It would be a bold move for Dortmund to relinquish Sancho and Haaland at once.
Together, the talented pair scored almost half of BVB's Bundesliga goals last season (35/75).
The Norwegian striker did take up the lump sum, although his soon-to-be former teammate also contributed 12 assists.
Of course, the German outfit could make a very tidy profit with the auction of both their young prodigies.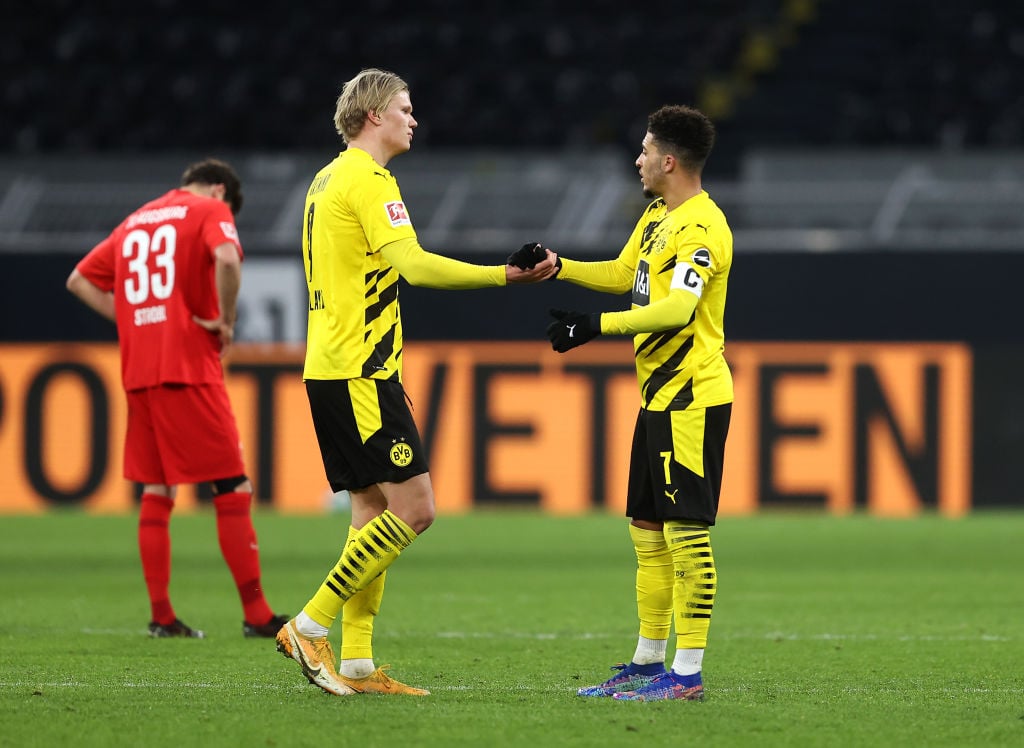 They are a club known for cashing in on their star players, then using the money to bring in more star players.
This method worked pretty well the last time they dealt with Chelsea.
Shipping off Christian Pulisic for £58m in 2019 (BBC Sport) then allowed them to purchase Haaland that following term for a mere £17.1m (BBC Sport).
He will certainly cost a whole load more if the Blues want him at the Bridge this upcoming campaign.
Keep up to date with all the latest Chelsea news and opinion by following The Chelsea Chronicle's Twitter account here
Have something to tell us about this article?
Let us know