Gabriel Slonina is surely questioning his future at Chelsea now – despite only arriving at Stamford Bridge in August 2022.
The United States international joined the Blues in a £12m deal from Chicago Fire.
So, why might Gabriel Slonina be feeling disillusioned at Chelsea? Let's take a look…
What's the story?
Well, the American arrived in west London aware of his role – at least third choice.
Kepa Arrizabalaga and Edouard Mendy were still at Stamford Bridge when Slonina joined, so he was surely aware of the need for patience.
However – when Mauricio Pochettino offloaded both Kepa and Mendy this summer – Slonina must have thought he had a spot on the bench waiting for him at least, but no.
Chelsea decided to spend £25m on Robert Sanchez to replace Kepa as No.1 – while also spending £14m on Djordje Petrovic from New England Revolution to be the Spaniard's backup.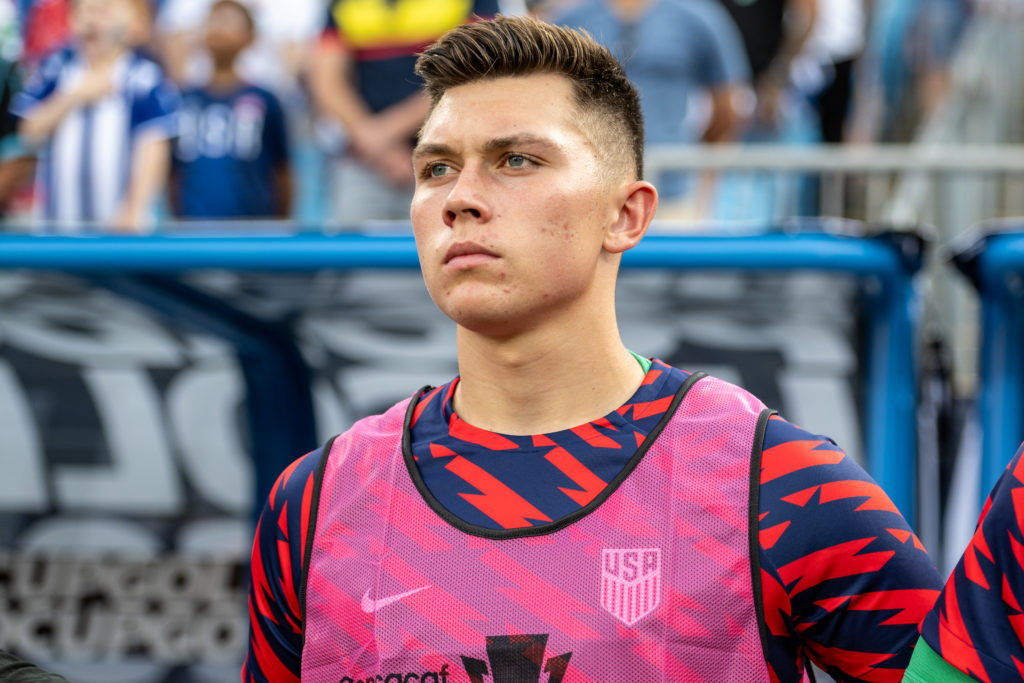 Now, it is that latter deal which might upset Slonina – who was also loaned out to Eupen this summer while Pochettino signed two new goalkeepers.
Slonina should not have expected to be promoted ahead of Sanchez – who is a senior option – at the age of just 19, but he would feel justified in being annoyed to lose that backup spot to Petrovic, who is also a young glovesman at the age of 23.
Chelsea must trust Gabriel Slonina
In our view, Chelsea must not sign another new goalkeeper if Real Madrid decide to sign Kepa permanently next summer when his loan ends.
If Pochettino does that, then it really could leave Slonina thoroughly disillusioned.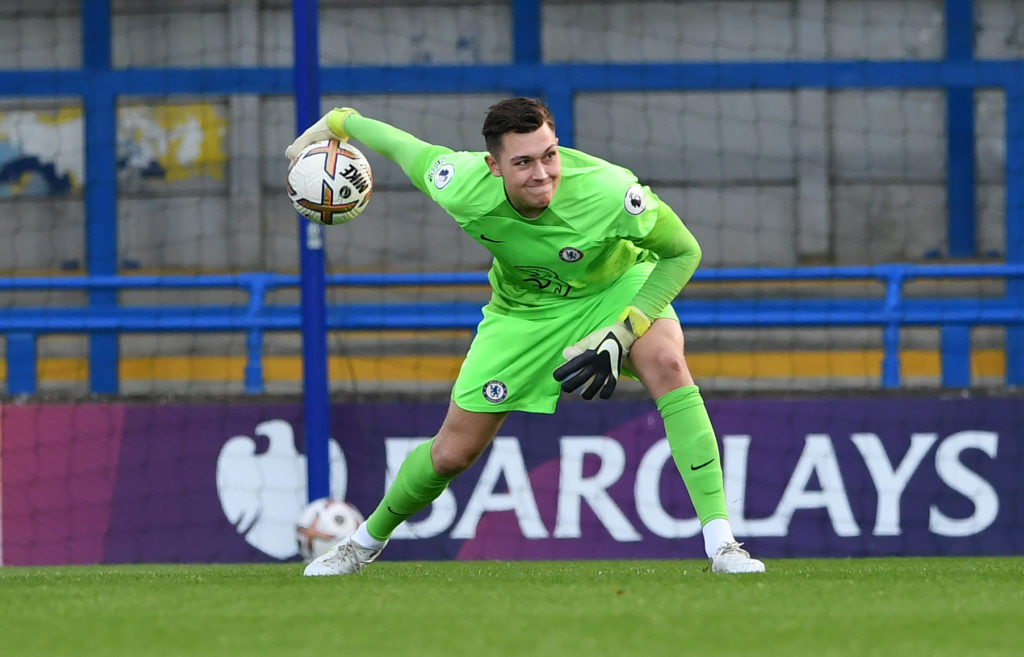 It speaks volumes that the Illinois-born glovesman has already played for the United States at the age of just 19. He is a precocious goalkeeping prospect, and Chelsea need to take his development seriously.
Hopefully, Pochettino has made the plan for Slonina clear, and the shot-stopper is happy, because from the outside looking in, it almost seems as if he's been forgotten about this summer.
Related Topics
MORE CHELSEA STORIES