Footage has emerged of Mikel Arteta greeting Mykhailo Mudryk when he saw the Chelsea man warming up last night.
There was widespread expectation that the 22-year-old was going to be moving to Arsenal in January, with the Gunners a long way clear in the Premier League title race.
However, it was Stamford Bridge where the winger was being introduced later that month, after the Blues performed a successful hijack of the Ukraine international.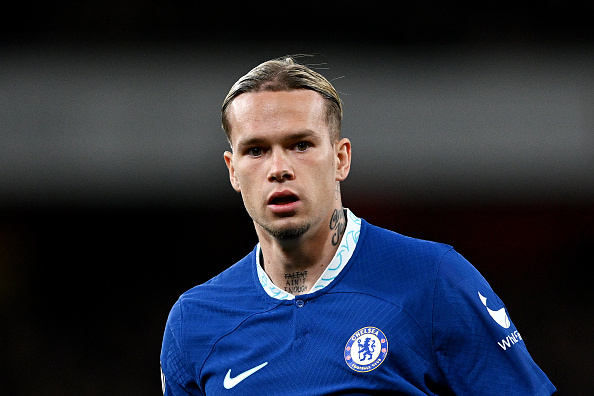 Things have certainly not gone to plan so far for either club or player though.
Mudryk has found it very difficult to secure starts for his new club, which has coincided with an all round poor return since his move to England.
In the last two games he did start, he registered assists in both and looked to be one of the bright sparks on the pitch for a side that has wholly underachieved this season.
Mudryk greeted by Arteta
He was introduced off the bench again last night at a point where the game was already decided, and his impact was unlikely to change things.
Footage has now emerged of him warming up prior to his introduction, with Arteta greeting him as he ran past the typically-animated Spaniard.
The Ukrainian enjoyed another a decent cameo again for the Blues, looking dangerous in the few minutes he was afforded.
After being booed on to the pitch by supporters who thought he would have been one of their own, there was one supporter whose antics put a dampener on things for the hosts.
A green laser was frequently shined directly on the winger whenever he was on the ball, which has since led to his reported arrest.
With the importance off the coming games in the Premier League, Mudryk should certainly be handed far more opportunities in the remaining matches.
Related Topics
MORE CHELSEA STORIES