Journalist Dharmesh Sheth has claimed that Chelsea manager Graham Potter may make the decision to sell two players in the same position this summer.
He told GiveMeSport that both Kepa Arrizabalaga and Edouard Mendy could be sold in order to allow the Blues to strengthen between the sticks.
The position has undergone much change this season since the switch of managers saw Thomas Tuchel replaced.
Mendy, who had been first choice for well over a season was injured when the former Brighton man took over late last year.
This allowed the Spaniard the opportunity to impress, and he took the chance with both hands to secure himself the number one spot.
He has played even when Mendy has returned to fitness, and good form recently saw him return to international duty.
Potter may sell Kepa and Mendy
However, Sheth has claimed that Potter may make the decision to sell one or either both of the current Blues before investing in the market.
He said: "Now there's every chance that Graham Potter will look at his goalkeeping situation in the summer and we might not see either of them at the club in the future.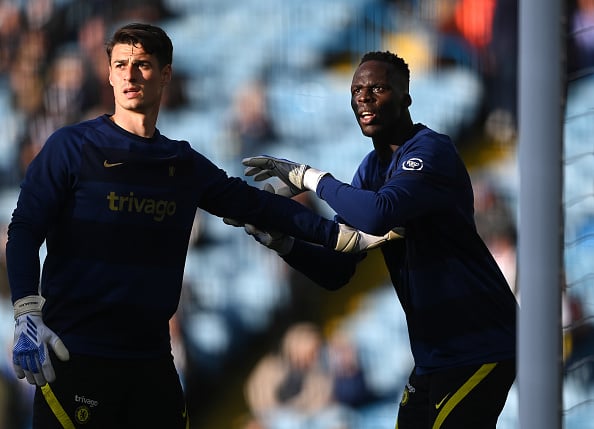 "That's because Mendy came in as number-one under Thomas Tuchel, he got injured and then Kepa was brought back in. Now Mendy for one is going to want first-team football, you could see a departure on that front."
A number of options have been linked with the club. David Raya from Brentford is one of the biggest reported targets, as he looks set to leave at the end of the season.
The Blues will do well to remember the talents of Gabriel Slonina they have in their ranks, with his trajectory suggesting he could be ready to feature for the first team in the not so distant future.
Related Topics
MORE CHELSEA STORIES