Fabrizio Romano has once again confirmed that RB Leipzig's Christopher Nkunku has signed a pre-agreement with Chelsea and this may have had an impact on the contract negotiations with Mason Mount.
Neither Chelsea nor Leipzig have confirmed such a deal so far, so it is easy to see why some people are questioning whether Nkunku is really going to move to London at the end of the season.
It is also worth mentioning that the 25-year-old, who has already registered 16 goals and four assists for Leipzig in all competitions so far, is not exactly a natural striker that Chelsea will reportedly be in the market for.
Nkunku is a goalscoring threat, obviously, as the numbers suggest, but like Kai Havertz and on-loan Joao Felix, he is widely seen as a second striker.
Romano insisted that there is nothing for Chelsea to consider anymore, however, since the papers are already signed.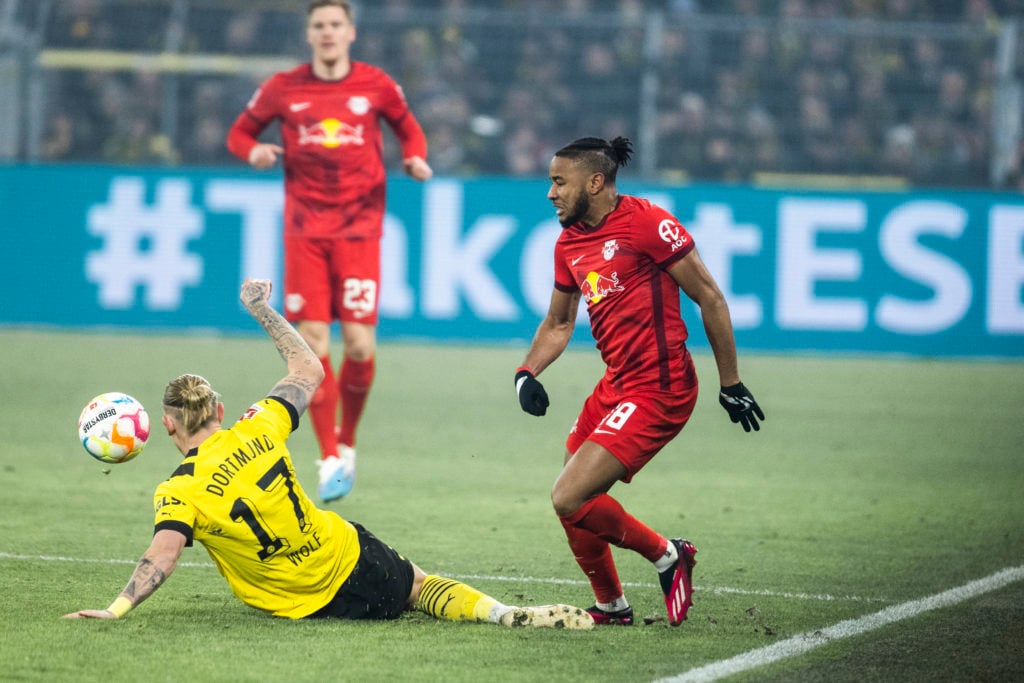 "[There have been] some lies [about Nkunku's Chelsea move] that the deal is not signed yet," the Italian journalist said on his YouTube channel.
"No, guys, Nkunku is a new Chelsea player — no other way. The deal was signed in December. Of course, it was a pre-contract, but everything was signed.
"He had a medical in September last year, it was not true that it was a medical for personal reasons.
"The deal is done for a bit more than €60million (£53m) between Chelsea and Leipzig."
Interestingly, Romano also added that Nkunku's expected arrival has also had an immediate effect at Chelsea.
"This is also one of the reasons the deal with Mason Mount is not agreed yet," he explained.
Regardless of Nkunku's preferred position, he is expected to occupy one of the three or four attacking spots in Chelsea's line-up next season.
Unless Graham Potter used a 4-3-3 system, in which Mount could play as a number eight, he would be vying for the same spots as Nkunku.
Unfortunately for Mount, his hesitation would reportedly mean a Chelsea exit, since the club are said to be adamant that no player will enter the final year of their contract without a guarantee of an extension.
Keep up to date with all the latest Chelsea news and opinion by following The Chelsea Chronicle's Facebook and Twitter accounts.
Related Topics
MORE CHELSEA STORIES