Sky Sports pundit Paul Merson has said that Chelsea are making a big mistake by letting Mason Mount leave.
The former Arsenal star has told Sky Sports that he cannot believe that Chelsea are willing to sell Mason Mount to Manchester United or Liverpool in the summer transfer window.
The London Evening Standard have reported that Liverpool, Manchester United and Arsenal all are interested in signing Mount from Chelsea in the summer of 2023.
The report has claimed that United are ready to make a formal bid, and that Chelsea want £70 million in transfer fees for the England international.
Chelsea warned about selling Mason Mount
Merson said: "I cannot believe Chelsea are letting Mason Mount go. We saw it last season with Antonio Rudiger, who was outstanding and one of the best defenders at the club.
"He asked for more money and they didn't give him it and then they buy Kalidou Koulibaly for £33m on a four-year contract which works out as more money than what they'd give Rudiger.
"Now they're doing it with Mount. He's one of their own, he hasn't had a very good season but they're judging it just on one season. The year before he was Chelsea's best player.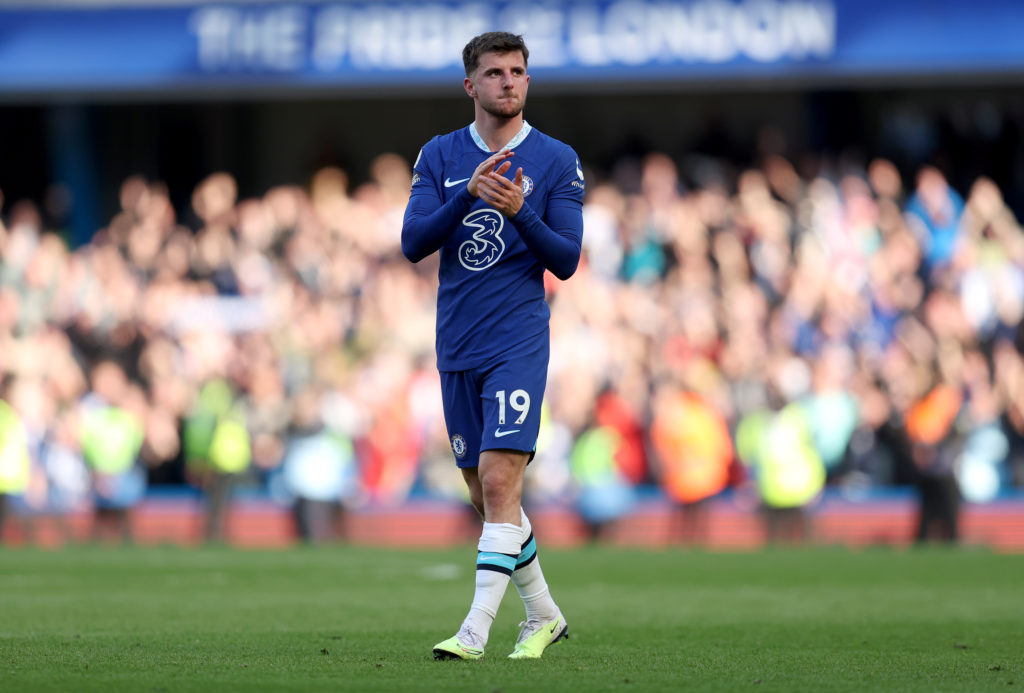 "He was one of the first names on the teamsheet for England. Now they're letting him go. It's mind-blowing. They'll bring someone in who will probably take another year to get used to the league because they will have played abroad.
"You're also letting a very good footballer go to Manchester United or Liverpool, who Chelsea are fighting with to get into the top four next season. You couldn't write it. How can you let him go to a club that could majorly haunt you? United won't believe their luck if they get him."
Exit appears likely
It does appear a bit strange that Chelsea are so willing to sell Mason Mount and are not trying harder to get a new deal sorted.
Mount is a homegrown player and had done well for Chelsea over the years.
The Englishman won the UEFA Champions League with the Blues.
However, if Chelsea get £70 million in transfer fees for Mount, then it will be a business well done, especially if they make good use of the moment.
The former Premier League and UEFA Champions League winners could invest that money in signing a better midfielder or in bringing in a top-quality striker.
Related Topics
MORE CHELSEA STORIES