Journalist Simon Phillips has claimed that the family of Declan Rice are not currently happy with Chelsea.
He took to Twitter to state that a tweet claiming talks have not progressed well with the player's entourage, and things have not been rosy behind the scene was true.
It has been a long-term link that Chelsea will be one of the sides most interested in signing Rice when he eventually makes the move to leave West Ham.
It is now widely expected that this will finally occur this summer, potentially going out on a high following victory in the Europa Conference League next month.
However, Chelsea are certainly not the only side linked with a move for the midfielder, whose value is reported to be around £100m to his current side.
Arsenal are reportedly one of the favourites to now pull off a deal, after what has still been a successful season despite it not ending in the glory it once looked like it should.
Rice family upset with Chelsea
A tweet from LondonsFirst stated that Rice was the top choice for a midfielder, however things seem to have taken a negative step somewhere in negotiations.
They said: "The unanimous choice was Declan Rice but things have happened behind the scenes that didn't go down very well with him and his family."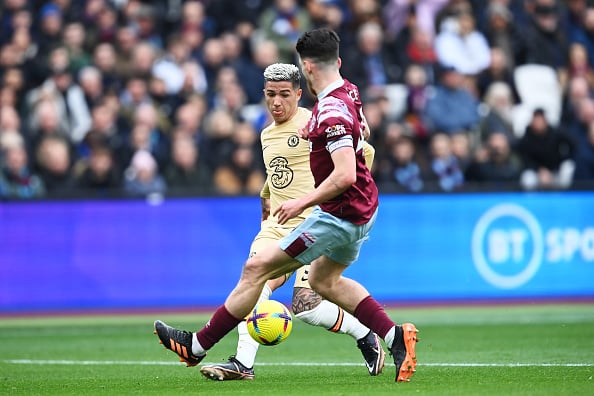 Phillips followed this up with: "This is correct…"
A midfielder is likely to be high on Chelsea's list of priorities this summer as they look for the perfect partner to feature alongside Enzo Fernandez for the coming seasons.
Another name they have been strongly linked to is Romeo Lavia, who recently suffered relegation alongside Southampton and is likely to be available this summer to whoever decides they want the promising youngster.
Related Topics
MORE CHELSEA STORIES