Chelsea midfielder Carney Chukwuemeka has praised the performances of Omari Hutchinson and Lewis Hall last night in an interview with Sky Sports.
The former Aston Villa man was handed his longest appearance for the club last night after he came on to replace the injured Christian Pulisic in the first half.
With Raheem Sterling also coming off with an issue, and Mason Mount ruled out before the game even started, there could be a real opportunity for the likes of Chukwuemeka to prove his worth for the first team.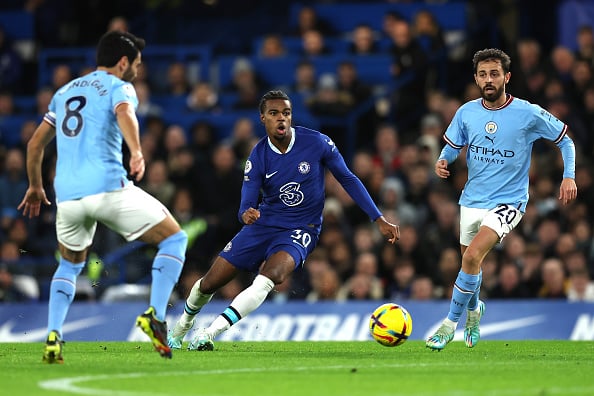 This chance could spread to some of his fellow youngsters. Lewis Hall and Omari Hutchinson were brought on as second half substitutes.
The former Arsenal man was making his first team debut, after being on the bench for a number of games before and after the World Cup.
Chukwuemeka praises Hall and Hutchinson
While he perhaps didn't express himself in the way those familiar with his game will know he can do, Hutchinson still drew praise as well as Hall from fellow substitute Chukwuemeka.
He said: "Because of how young I am, I have nothing to lose. I can express myself. It's the same with Omari and Lewis, they both played really well. We have to keep working.
"A big opportunity for us to build and break into the team because of the injuries. We have to keep doing what we're doing."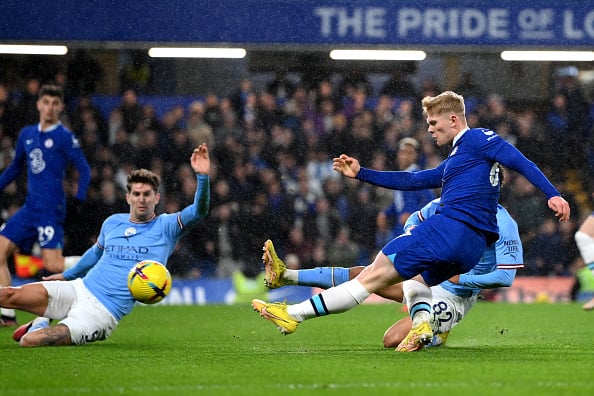 With an FA Cup match to come this weekend against last night's opposition again, the opportunity for this trio to start together has never been more evident.
Hall especially has been impressive in the games he has played for Chelsea, with him thriving in a position that he rarely played for in the youth team.
His appearances have been at left-back and left wing-back, rather than a midfield role he is far more comfortable in.
Related Topics
MORE CHELSEA STORIES