Jimmy Floyd Hasselbaink has urged Chelsea to give Mykhailo Mudryk more game time from now until the end of the season.
Mykhailo Mudryk, 22, was yet again on the Chelsea bench for last night's 3-1 Premier League defeat away to Arsenal.
The left-winger has struggled for starts since his mid-season arrival from Shakhtar Donetsk, but he's shown in glimpses why he's so highly rated.
He enjoyed a lively cameo off the bench against Arsenal, catching the eye as one of the very few positives for the visitors. Incidentally, Mudryk reacted on Twitter to Arsenal fans shining lasers at him while on the pitch.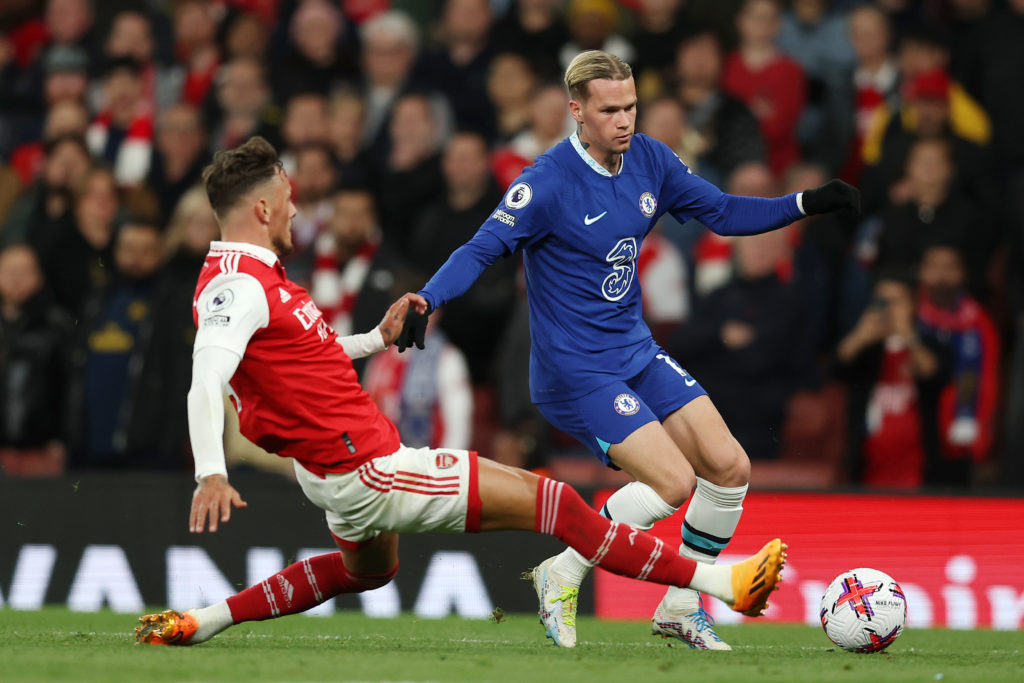 Speaking before Chelsea's loss against Arsenal, Sky Sports pundit Hasselbaink stressed his wish for Mudryk to get more minutes on the pitch.
He wants to see Frank Lampard, who's now lost six out of six as the Blues caretaker manager, playing the 22-year-old attacker more often.
"He has it difficult. His first match I remember I thought woah he's got something and he has. But the PL is not an easy to come in and coming from where he came from is a bid adjustment. He needs games," Hasselbaink told Sky Sports' Main Event channel (7:30pm, 2 May).
"I agree with you Karen I'm a little bit surprised that he isn't playing a bit more, now is the time for him to play for next year.The boy has got talent, it's whether we can get it out of him."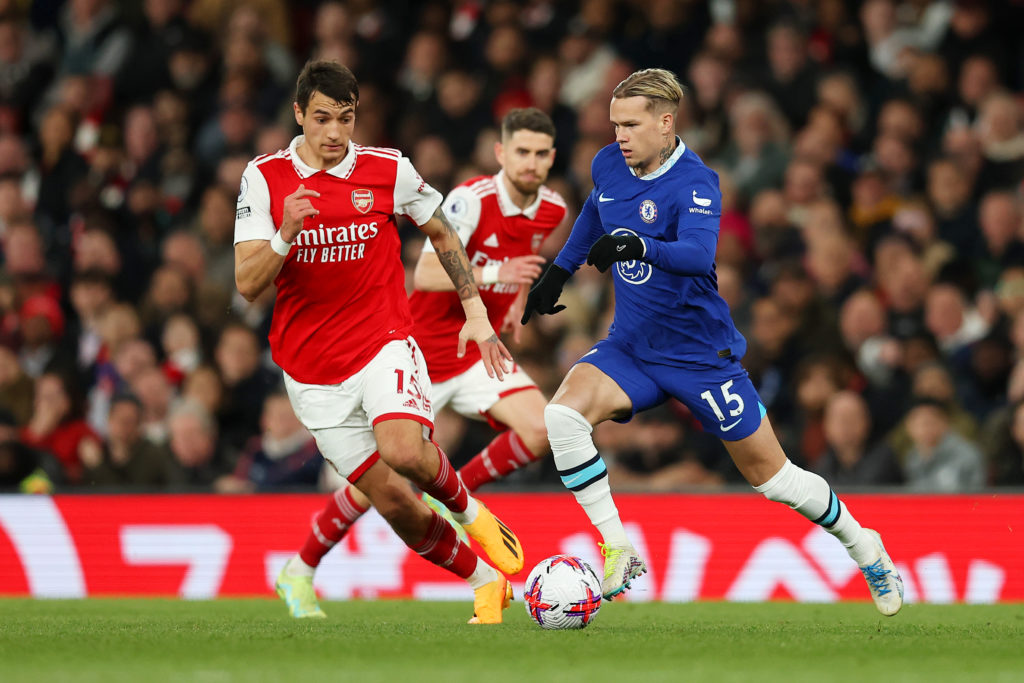 We think it's a no-brainer for Mudryk to come into Chelsea's starting line-up this Saturday.
The Ukraine international showed directness and creativity during his 20 minutes against Arsenal. This was a complete contrast to Raheem Sterling, who struggled to make any serious impact after starting on the wing.
Let's hope Lampard can release the shackles with an exciting combination in the wide positions of Mudryk and Noni Madueke.
Related Topics
MORE CHELSEA STORIES