Steve Nicol has told Chelsea fans that a potentially transformational signing could be arriving at Stamford Bridge in Moises Caicedo.
The 61-year-old made the comments when speaking to ESPN.
So, what was said about Moises Caicedo and Chelsea? Let's take a look…
What's the story?
Well, the Blues are determined to sign the Ecuador international from Brighton, and remain in talks with the Seagulls after seeing a £70m bid rejected last week.
The Seagulls are said to want £100m after seeing Declan Rice move to Arsenal for £105m – according to talkSPORT.
Fabrizio Romano has since claimed on YouTube that Caicedo has Chelsea's full focus at this moment in time.
If those at Stamford Bridge can pull it off, Nicol believes the 21-year-old could completely change Chelsea.
He told ESPN: "It's kind of the same conversation with Caicedo to Chelsea as we had about Caicedo going to Arsenal. We said Caicedo changes everything at Arsenal, makes them way better, definitely makes them contenders against City.
"What this does for Chelsea, is Enzo Fernandez and Caicedo in the middle of the park changes what we think will happen with Chelsea in the Premier League. From struggling to get in the top four, to absolutely getting in the top four. So £100m is worth every penny of it.
"If I'm sitting in Chelsea's back four and I have those two sitting in front, I'm a happy camper. And if I'm playing up front and I have those two sitting behind me I'm a happy camper, so it's huge. If they get this guy this changes Chelsea's season next year, big time."
Nicol is spot on.
Moises Caicedo will change a lot for Chelsea if he joins
Of course, Mauricio Pochettino could still do with a new goalkeeper and a top striker, but Caicedo is the one likely to make all the difference – it's no surprise to see Chelsea put all of their focus on securing his signature.
The South American is a combative figure who combines brutally strong defensive work with clean, progressive passing – it is rare to see a player do both parts of the game so well at 21.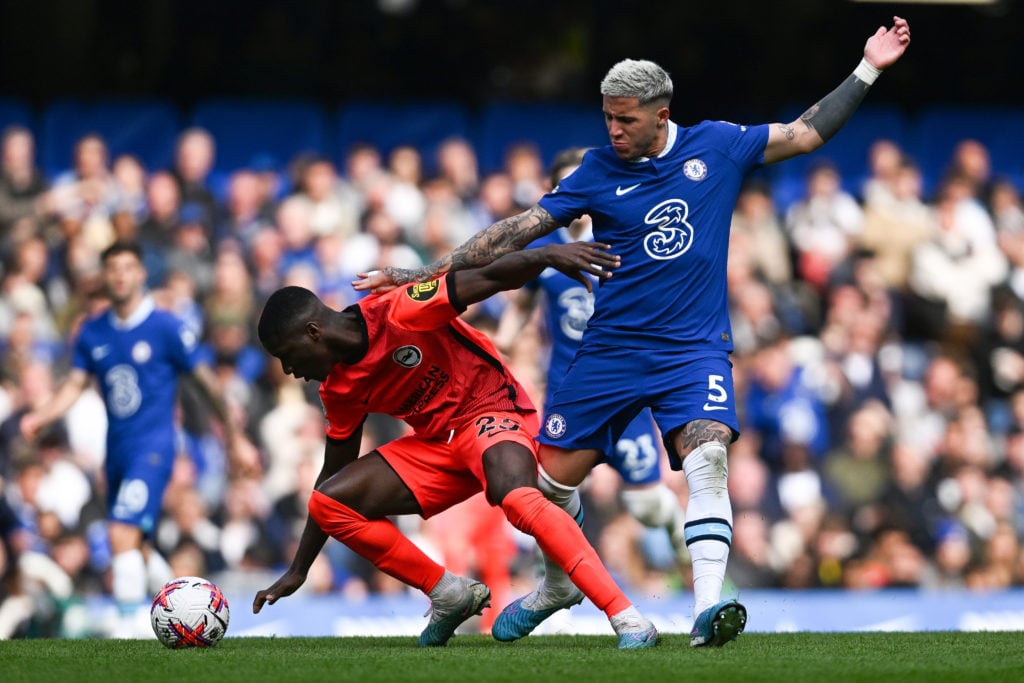 Alongside another world class talent in Enzo Fernandez, Pochettino would immediately have one of the Premier League's best midfield duos if Chelsea can sign Caicedo.
Be sure to keep an eye on this situation, as talks between Chelsea and Brighton continue.
Related Topics
MORE CHELSEA STORIES