Eden Hazard returning to Chelsea sounds like a fairytale waiting to be written.
After two torturous years locked away in Real Madrid's castle, the knights of the Stamford Bridge realm burst down the door and set him free.
The Belgian can live happily ever after in the London kingdom he once ruled over.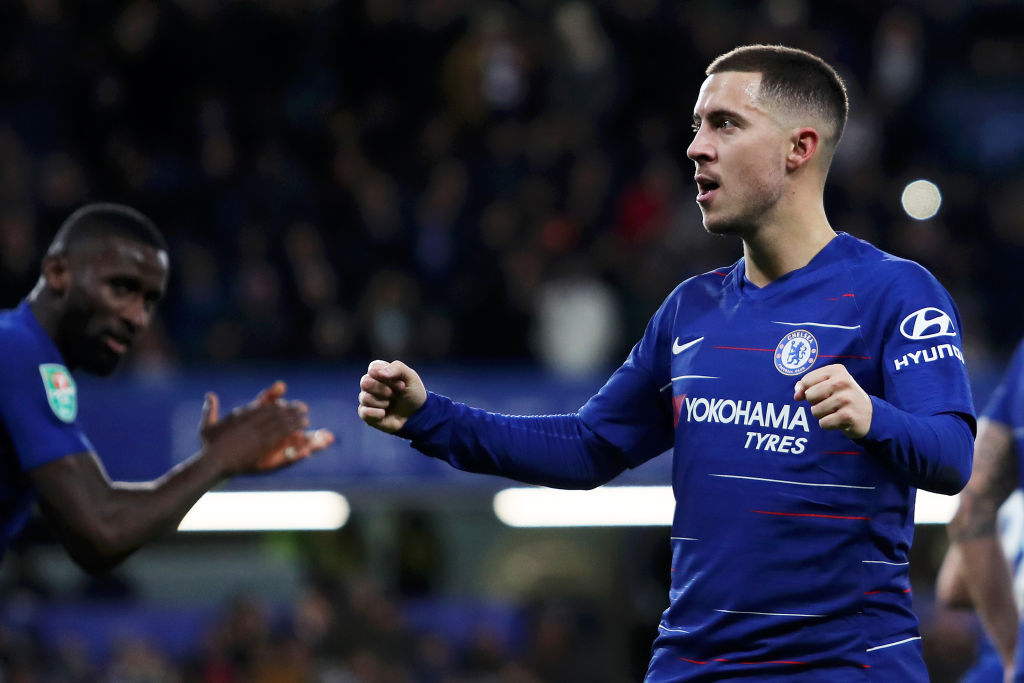 His crown restored; the Spanish dragons slayed; role end credits.
Unhappy ending for Hazard
Of course, every reasonable Chelsea fan will know this probably isn't how the story would end.
Remnants of the Premier League's former prince are all that remain, with hoards of bandages and ailments needed to stitch him back together.
A disaster just waiting to happen.
But, according to reports, the Blues are still invested in their former attacker.
ABC claim Chelsea would be interested in re-signing the 30-year-old on loan in January.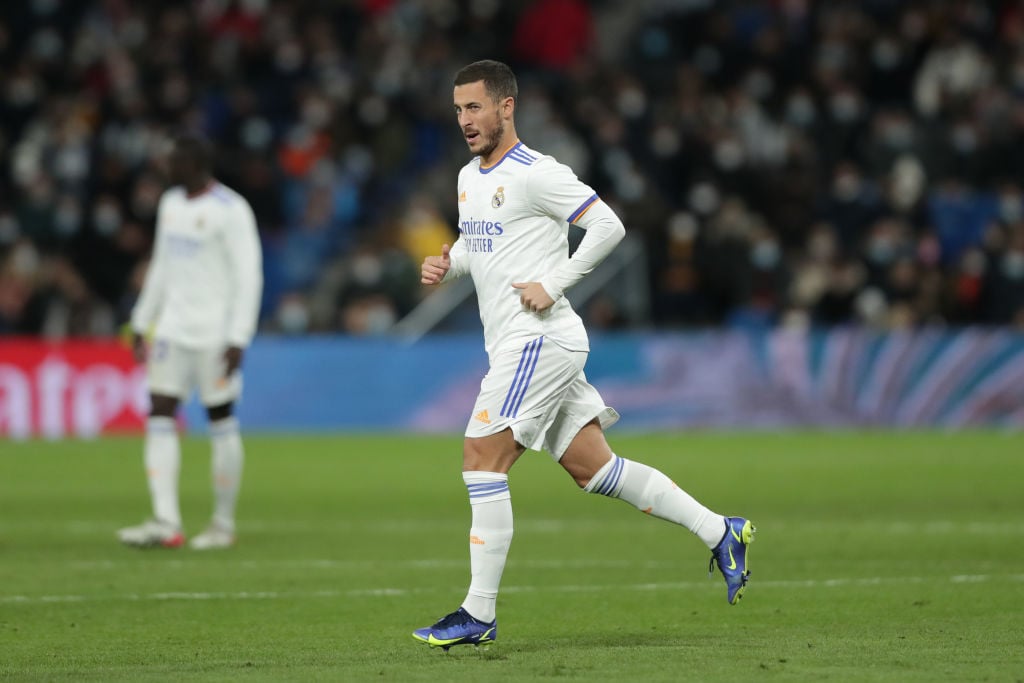 Waves of nostalgia will have undoubtedly washed over some supporters of the Champions League holders.
Could they really house Hazard for a second time and restore his magical powers?
Possibly, yet the move would be ill-advised.
Not only because of the Belgium international's injury record, but because Chelsea really don't need him right now.
Thomas Tuchel's squad – with a few exceptions – is in a pretty decent place right now.
Players previously placed in the shadows have been brought back into the light.
Ross Barkley and Ruben Loftus-Cheek are certainly two of Tuchel's main beneficiaries.
Callum coming back
Another is Callum Hudson-Odoi, whose mini-renaissance has earned a few grateful looks from Chelsea followers.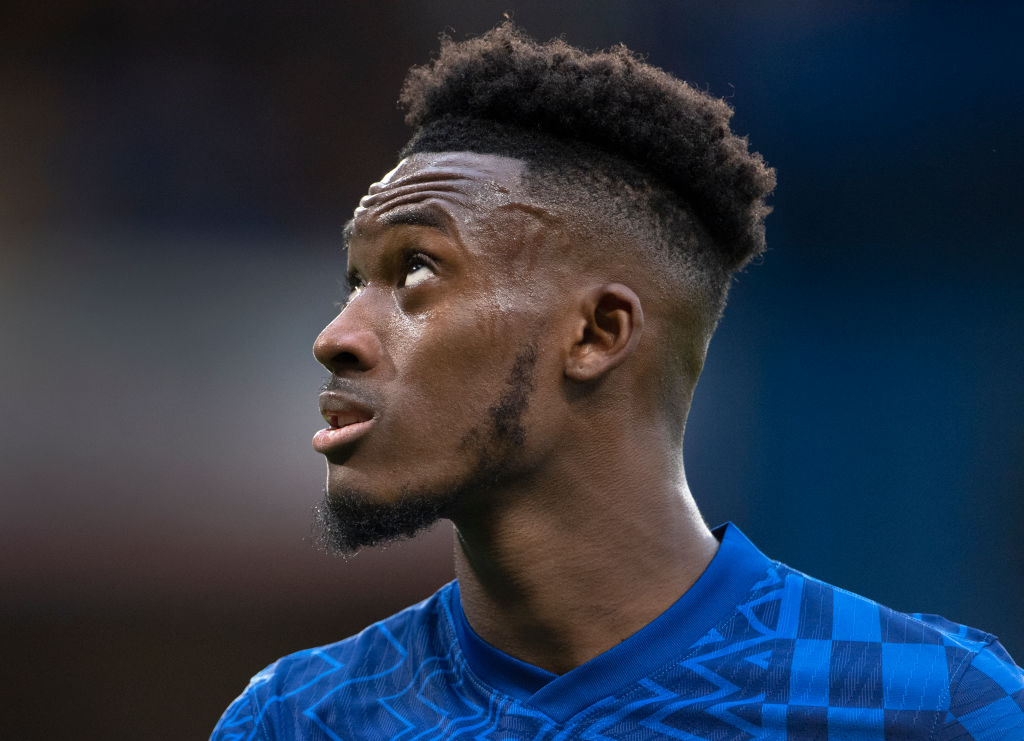 The 20-year-old is on a stretch of six consecutive club appearances, with a goal and two assists to his name.
A run in the team that would be threatened by Hazard's homecoming, seeing as the pair play in similar positions.
However, Hudson-Odoi's form alone should ward off the Blues intrigue in the Madrid man.
Not to mention his statistics, which are gaining ground on the numbers previously recorded by his predecessor.
Chelsea revealed that Hudson-Odoi had created the most chances (19) from Tuchel's side this season.
Also, the winger has the joint second-most successful dribbles per Premier League game (1.8) in the same period.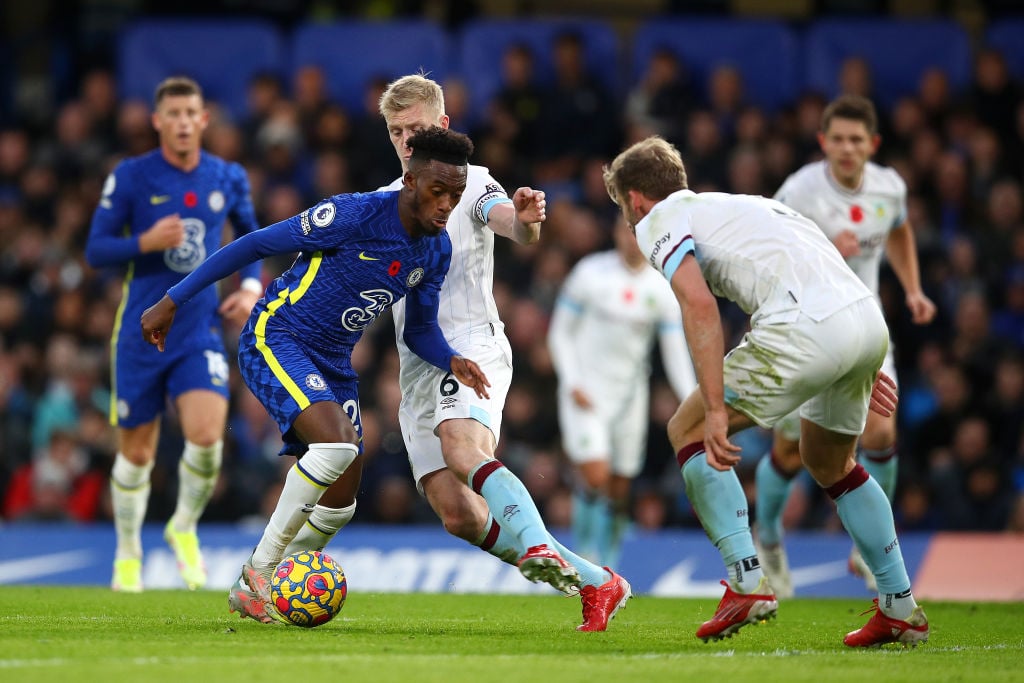 Figures that Hazard would be proud of.
Not to mention the piece of skill Hudson-Odoi pulled off against Southampton in the Carabao Cup, almost a carbon copy of a move the iconic number 10 used to wield.
Before people jump on our backs, we are not directly comparing Hudson-Odoi and Hazard.
We are simply stating that the Blues are better off not living out the fairy-tale and should stick to reality instead.
Keep up to date with all the latest Chelsea news and opinion by following The Chelsea Chronicle's Twitter account here
Related Topics
Have something to tell us about this article?
Let us know