Chelsea target Ousmane Dembele is reportedly keen on the idea for a move to the Blues.
Journalist Dean Jones claimed on Give Me Sport the Frenchman is excited by the prospect of a move to Stamford Bridge, where he would reunite with former manager Thomas Tuchel.
The pair worked together at Borussia Dortmund, where Dembele contributed 32 goals and assists in 50 appearances.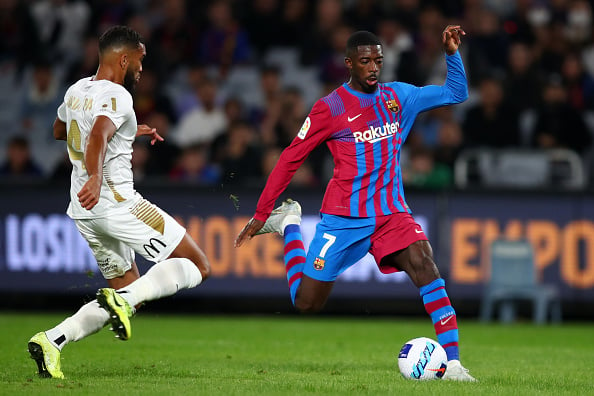 The 25-year-old joined Barcelona for £136m in 2017, but injury issues have limited his game time, and he has struggled to meet the expectations placed on his shoulders.
The highly touted star, who is on a £287,000-a-week contract (Salary Sport), was even praised by footballing icon Lionel Messi, when the Argentine was speaking about the most promising stars in world football.
While the duo teamed together at the Nou Camp, Messi said to Give Me Sport that Dembele's pace was 'frightening'.
Now it is widely speculated the Frenchman will not be renewing his expiring contract this summer, opening the door to potential suitors.
Reports began to surface that Chelsea would be interested in securing the France international's services, a move which would make the World Cup winner one of the first signings for the club under Todd Boehly's ownership.
And Jones has now suggested that Dembele is keen on the move himself, claiming: "Through everything I've heard around the deal, he likes the idea of going to Chelsea too. So, the bits all seem to be falling into place."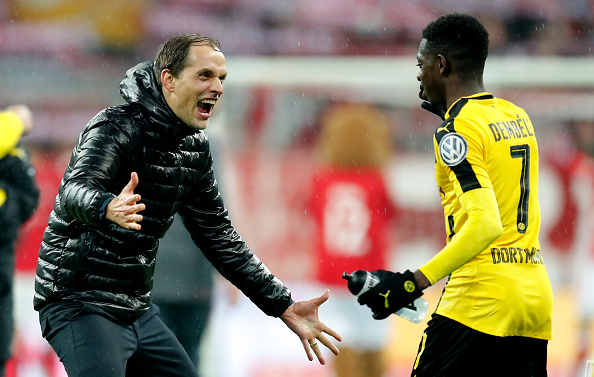 A move to the Bridge for the Barcelona man could see him flourish without the pressure of the exorbitant price tag hanging over his head.
Thomas Tuchel has already worked with Dembele before at Borussia Dortmund, so the move could appeal to all parties.
However, Chelsea have frequently plagued with injury issues in attacking areas over the past year and may look to Dembele's fitness record as a point of concern.
The likes of Christian Pulisic and Callum Hudson-Odoi have seen injuries among another factors stunt their growth, with the gruelling schedule of competing deep into four competitions a year offering a real challenge.
Have something to tell us about this article?
Let us know