Jose Mourinho has sent a message to Victor Osimhen about what he must do to reach the same levels as Chelsea legend Didier Drogba.
Speaking to the media after the Rome derby last night, Mourinho urged the Napoli striker to cut out the diving in order to replicate the success of Drogba.
Roma's manager is in a decent position to pass judgement on both Osimhen and the Ivorian that fired him to several Premier League titles.
He was on the touchline yesterday as his side lost 2-1 to Napoli, thanks to a stunning goal from the Serie A top scorer.
Victor Osimhen gives Chelsea good reason to chase his signature
Just past the quarter of an hour mark, a ball was floated into the Roma penalty area and located the one player they wished it would have avoided.
Controlling the cross on his chest, Osimhen brought it down on to his knee and slammed his shot on the volley into the roof of the net.
It was a strike of the purest quality and skill, and arguably the very best from the 24-year-old this season.
Drogba certainly would've been proud of the effort, having converted similar efforts but from further distance during his days at Chelsea.
The former Stamford Bridge star has previously praised Osimhen, a player who could reportedly one day become his successor in South West London.
Chelsea have been repeatedly linked with Napoli's number nine, who could cost the club £100m.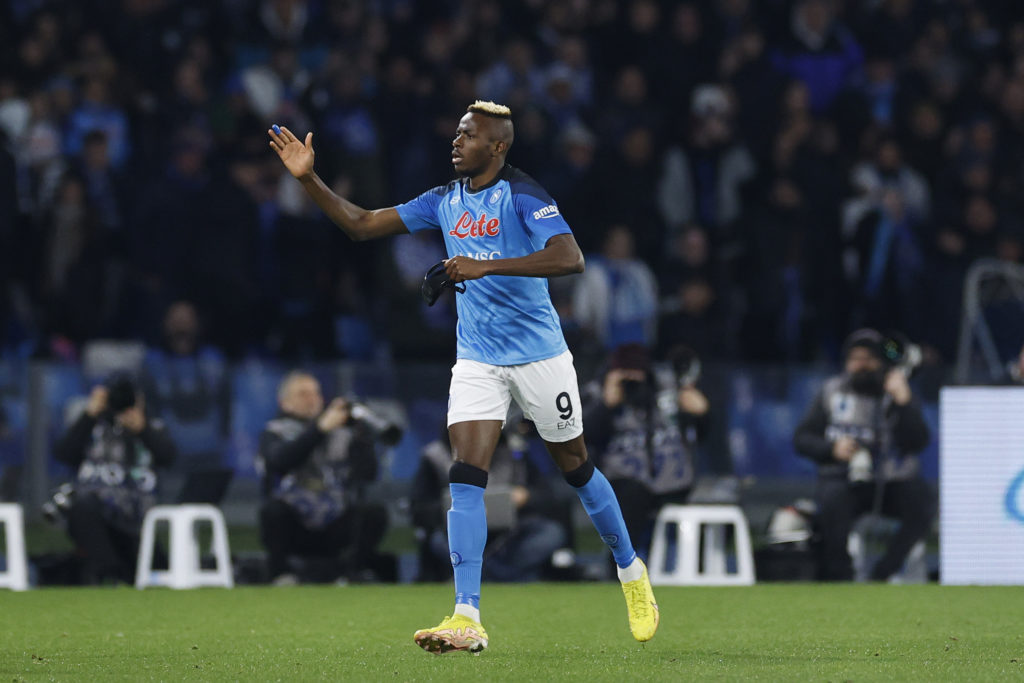 But their old boss has sent a warning to the potential new boy about the changes he must make to truly takeover Drogba's mantel.  
Mourinho makes Osimhen claim
"He is of the same level as Drogba, but Didier didn't dive. If Victor changes, then OK. I'd buy him if I was at a club with a lot of money," said Mourinho on Sunday evening.
"However, if he does go to England one day, he needs to change, because in Italy they put up with this sort of behaviour, whereas in the Premier League, they'd come down hard on him."
"I told him that he scored a wonderful goal and needs to stop diving so much. His goal was fantastic, he did the same thing when we met earlier this season, so he's a fantastic player. But he mustn't dive."
Whilst Mourinho is clearly very passionate about diving, he might've forgotten that this criticism was often used against Drogba himself.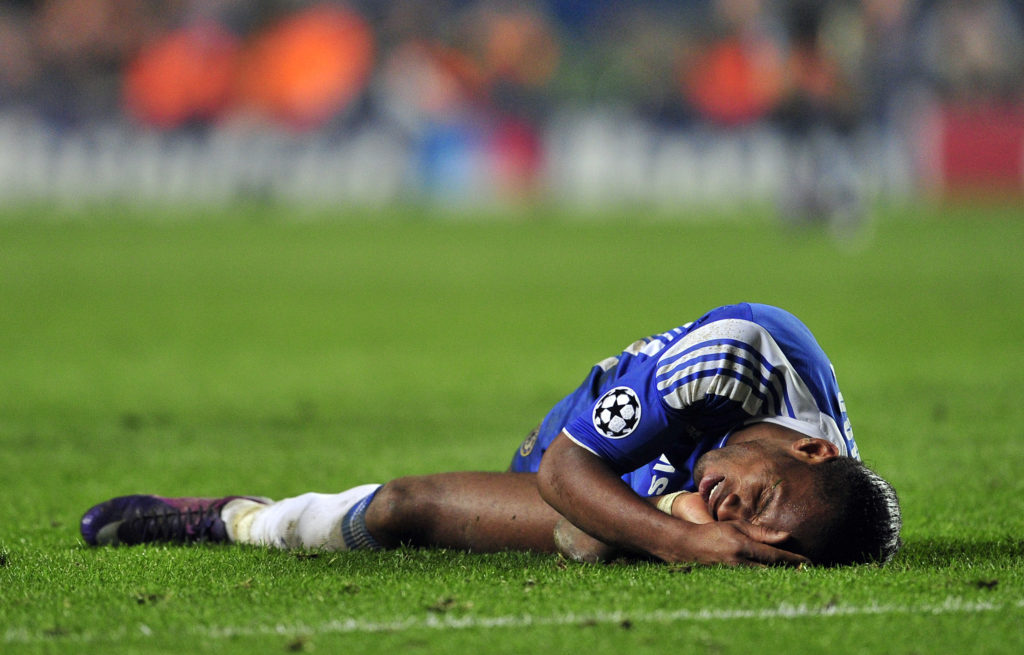 Drogba even had to defend himself publicly about deceiving referees, following certain disapproval about his style of play.
After all, nobody is perfect.
Related Topics
MORE CHELSEA STORIES